LAFC's exceptional season has them rewriting MLS records
Los Angeles FC have had a fantastic season, setting new marks left, right and centre as they go for a historic campaign.
LAFC continue their unstoppable path in the MLS with superb performances back and forth, securing their playoff spot with nine games still to go in the regular season. Carlos Vela is one of the reasons for the team's excellent form, and against the Earthquakes, Los Angeles FC made it four wins in a row with their eighth victory in their last ten games.
LAFC reached 61 points with their victory over San Jose. Bob Bradley's side are dominating the league and - with 24 points still up for grabs - are only 10 off matching the regular-season points record for the most points, set by New York Red Bulls.

Bradley and company are having a historic season, becoming one of the best clubs in numbers in the history of American soccer, and are also close to getting the most victories in a regular-season record, as they have 19 wins in 26 games and are looking to break the 24 wins mark achieved by LA Galaxy in the 1998 season.
LA Galaxy also set the most goals scored in a single campaign with 85 that season, and LAFC currently have 71 goals so far, with a +46 difference that is also a record in the US league.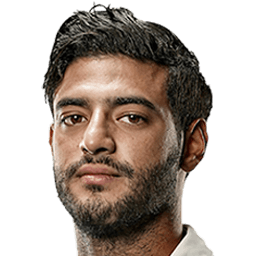 Carlos Vela is the team's superstar and is on his way to becoming the season's MVP besides becoming the top Mexican scorer in the MLS, and also being the player who has been involved in the most goals in the same season, having scored or assisted 40 so far.