More praise for Christian Pulisic - from an unlikely suitor...
The US international has shown his high quality and skills since his move to Stamford Bridge. It seems everyone predicts a bright future for him.
Chelsea star  Christian Pulisic is has been drawing praise from all quarters since his arrival at Stamford Bridge.
Even the player he has come to replace Eden Hazard believes the young American winger could become a great star with the Blues - words which were echoed by his coach Frank Lampard.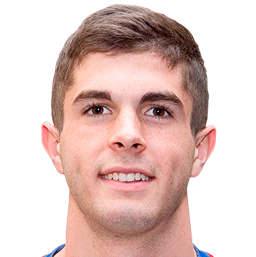 On Saturday, Chelsea travel to Norwich for week 3 of the Premier League and coach Daniel Farke, who team are mid-table going into the game, admitted that he would delighted to have Pulisic in his squad. "Christian is a top class player. I would take him, but we had no chance" the Norwich City manager said, half jokingly - Farke knows Pulisic for his time with Borussia Dortmund; although they didn't work directly together, the German coach is sure of the US international potential. "He will have a great career, I am pretty sure, and this big-money move was totally deserved for Chelsea a great decision to buy him. He is one of the biggest talents in the whole world."
Chelsea at Carrow Road
Farke added that he hopes the US starlet isn't at his parkling best out on the pitch tomorrow afternoon. "Pulisic is one of the players we have to be so focused on. He is a great guy, and I wish him all the best at Chelsea. I just hope he doesn't shine so much in this game."