Zlatan Ibrahimovic and his MLS dark side
Zlatan is going through its second season in the MLS, and even though the Swede is in a great moment, he has had a series of controversial moments.
Zlatan Ibrahimovic landed in the MLS back in 2018 with as an LA Galaxy Designated Player, adding a total of 49 regular-season games with 42 goals and ten assists in 4,033 minutes played for a goal average of one goal every 96 minutes, one of the best of the league.
But, Zlatan's path through the United States and Canada Soccer League it's not a walk in the park, and although the Swede has had positive things in it, he also had some controversial moments, and here are some of them.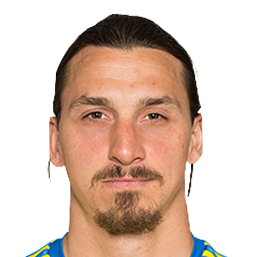 Downgrades the league and rivals
It's no secret Zlatan considers himself superior in comparison with his rivals and at the MLS the scene is pretty much the same, with the LA Galaxy captain even mentioning he is a Ferrari in a league full of Fiats, creating great controversy in the American league.
Hostility against rivals
Ibra's style of play and quality against the frame have the Swede in constant friction with its opponents generating multiple aggressive episodes; teasing and provoking. Zlatan shouts goals in its rivals face, minimize or attacks them in different ways earning him punishments such as suspensions. Ibrahimovic sums one ejection, 11 yellow cards, and ten games without being able to play in just two seasons.
Fined for simulation
In contemporary football, there is nothing it could escape from technology, and by that Ibrahimovic has been involved in different controversial moves, earning him fines and suspensions by the Disciplinary Committee for simulation.
Bad-mouthing the playoff system
"The MLS playoff system is shit." were Zlatan's words a few weeks ago during a press meeting showing his annoyance with the MLS system to choose a champion and as he put it; "you just need to win the playoffs, and that's it. The results in each game are important, but here, if you come in seventh place, you make the playoffs and win, you are champion."