Neymar sends Barcelona messages from home
The Brazilian let Sergi Roberto and Griezmann know he was watching Barça's win over Betis on Sunday evening.
Neymar wasn't at the Parc des Princes to watch PSG's 4-0 win over Toulouse, with the Brazilian watching his current side's victory at home after being left out of the squad due to doubts over his future, with the player keen to leave the French club. And Neymar, in addition to watching PSG at home, was also taking in Barcelona's match against Betis, which was on at the same time.
Neymar's former side, to which he's hoping to return, handed out a 5-2 thumping to Betis, one which Neymar enjoyed, at least on social media. The Brazilian handed out a like to the photos posted on Instagram by Antoine Griezmann and Sergi Roberto, celebrating on the Camp Nou pitch. Interactions which are being taken by many as a nod and wink to the Catalan club.

Social Media flirting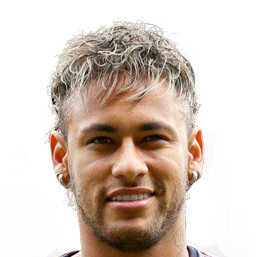 If Neymar's actions are being read as a gesture towards Barcelona, his father has gone off on a different tack, starting to follow Real Madrid captain Sergio Ramos on Instagram. Real Madrid are also interested in landing Neymar, as they struggle to score goals, as demonstrated in Saturday's draw against Valladolid.