PSG
Mbappé out for a month with hamstring injury
The French attacker suffered the injury against Toulouse and PSG are looking for answers after a rash of recent injuries that has turned into an epidemic.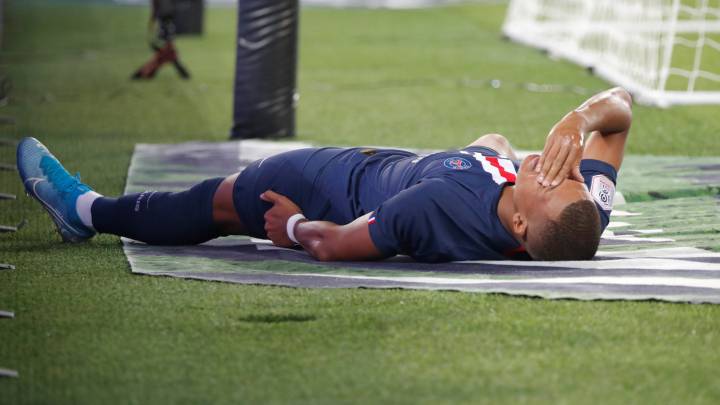 The problems are accumulating for Tuchel at PSG. Mbappé is the seventh player to suffer injury this summer with Cavani, Diallo, Draxler, Kehrer, Ander Herrera and Kurzawa already out injured. The striker will be out for between three and four weeks after suffering a left hamstring injury during PSG's game against Toulouse on Sunday night.
Mbappé underwent tests at L'OUest Parisien Hospital on Monday. According to Le Parisien, the young striker will miss the next three PSG games and the club's debut in the Champions League. Neymar is also out for that first CL games as he serves a three-game suspension after an online outburst after the Manchester United game last year. Mbappé will also miss games against Albania and Andorra in Euro 2020 qualification.
Along with Cavani and Diallo's injuries, Mbappé and the other spate of absences recently, PSG are looking for answers for the epidemic. The Ligue 1 side changed their medical staff this summer to avoid a repeat of last year's end of season rash of injuries. The results, however, remain the same.