Weston McKennie to be one of Bundesliga's best midfielders
The future seems bright for the United States international in the Bundesliga, or so his coach David Wagner believes just two weeks into the season.
Despite all eyes being on Christian Pulisic and his predicted bright future, there is another American abroad that is getting praise heaped on him by his coach who believes he can become one of the best midfielders in the Bundesliga.
Weston McKennie has been with Schalke 04 since the 2017-2018 season, currently going through his third season with the German side, and starting both of the Royal Blues' games so far this campaign. Even though Schalke endured a 3-0 defeat against Bayern Munich on Saturday, coach David Wagner has been impressed with the American youngster.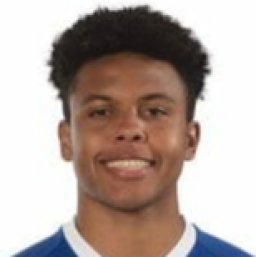 "He's an outstanding talent, in the 6 or 8 position he has the mentality, a real working mentality that you need, and he's brave on the ball as well. He's also very good in the air, and he's young, so there is a lot more to come, but we're very happy to have him in our team," Wagner told Fox Soccer.
David Wagner is Schalke 04's new coach, and in his first season leading the Royal Blues, the German strategist sees a bright future for McKennie, putting it upon himself to help the US international reach his full potential.
"We'll support him as well as we can to make him the player he can be, that is for sure one of the top players at Schalke, and I think one of the top players in the Bundesliga in the 6 or 8 position. We'll try everything to help support him to get to this stage."
McKennie's new role
Weston McKennie is delighted with the role Wagner has given him, playing in his preferred position.
"This year we the coach and I definitely see eye-to-eye in the clear role that I have in the team, playing as a 6 or 8 in the midfield, preferably. I think this year is not like last year where I was a utility player, every position that wasn't filled. This year is better for me in understanding where I am and what my role is."