Carlos Vela admits Barcelona interest
The LAFC captain admitted the interest Barcelona had in him during the winter transfer window, a call the striker couldn't refuse, but the move didn't go through.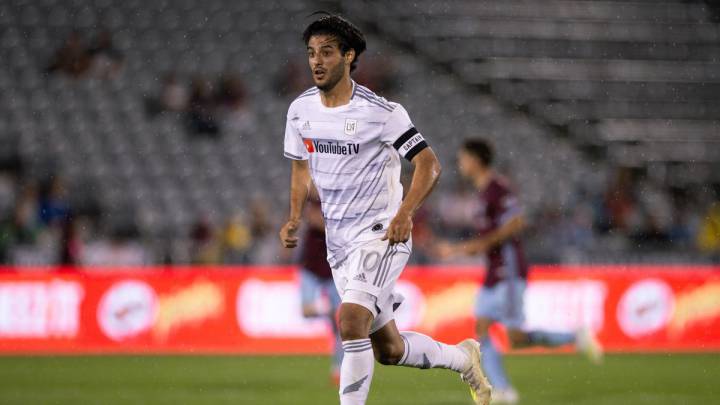 At the beginning of the year, during the winter transfer window, attention was focused on LAFC captain, Carlos Vela with FC Barcelona looking to reach a mid-season deal with him.
Vela, the current top scorer of the MLS, joined BS The Podcast with Benny Feilhaber, Sal Zizzo, and Ike Opara where the striker talked about that almost temporary move back to Spain.
The 30-year-old player opened up about the Barcelona rumors that took center stage during the MLS offseason, confirming LaLiga champions did want him, for a four-month-deal that would have seen him back in LA this summer, but the move didn't go through.
"It was really close, my second month for holidays, I was there with my piña colada, and my agent called me to say 'look, Barcelona is calling you. They want you to play for four months then you can go back to LA."
Carlos Vela said he replied "yes" to Barcelona's call because you don't say no to them; "I said, just say yes, I don't care about the money or nothing. I'm going to start training tomorrow, give me two weeks to be a little bit fit. Barcelona, Real Madrid you can't say no. ... If it was my choice, for sure, I'd take it."
Vela refused to comment further details about what went down with the Spaniards, but in the end, he stayed in the States.
Retirement in Los Angeles?
Carlos Vela is happy being in the American League and even states he wants to stay with LAFC for the rest of his career.
"It's not only the things I want, football is a business, and you know how it works. But I want to be here for the rest of my career. I'm really happy here, playing in LA. I want to be here."