Neymar transfer: Barcelona offer €130 million plus Rakitic and Dembélé
L'Equipe report that Barça want to include Rakitic outright and a loan of Dembélé. The Brazilian's future should be decided by the end of Thursday.
Neymar's future is in the hands of Ousmane Dembelé and the Emir of Qatar, Tamim ben Hamad Al Thani - the two men who can unblock the Brazilian's move back to Barcelona or leave him stuck for another season at PSG.

Barcelona and PSG remain in touch
According to reports in L'Equipe, Barcelona and PSG continue in conversations at a distance after yesterday's meeting in Paris, where the two sides laid out their positions and tried to reach a mutually satisfying understanding.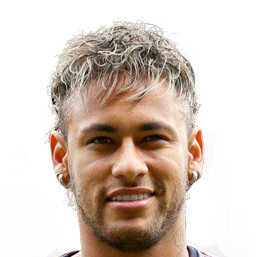 The player has been valued at 170 million euros, a figure that is accepted by both parties - the problem now is to reach an agreement over how Barcelona cover that amount. And that led to two separate conversations once the meeting in Paris broke up.
PSG's sporting director Leonardo got in touch with the Emir Al Thani, the man who has the last word on the deal for PSG. Meanwhile the Barcelona delegation, led by club manager Oscar Grau, returned to Barcelona with the aim of convincing Dembélé to leave the Camp Nou for Paris.
L'Equipe report that the latest offer from Barça is 130 million euros, plus the transfer of Rakitic, and the loan of Dembélé for a season.
World Cup winner Dembélé, who played under PSG coach Tuchel at Borussia Dortmund and is great friends with PSG player and fellow Frenchman Kylian Mbappé, appears to be the one player who could convince the French club to reduce their demands for cash.
Barcelona are attempting to persuade Dembélé with the argument that he'll struggle to find a place in the side this season, with Leo Messi, Luis Suárez, Antoine Griezmann and Neymar all there, and with Carles Pérez and Ansu Fati also trying to break into the first team on a regular basis.
According to L'Equipe, Barcelona's technical secretary Éric Abidal has been given the job of convincing Dembélé. The French outlet is also reporting that Tuchel would be happy with this switch, given that he would not be happy to lose the offensive qualities of Neymar without a high profile replacement.
Green light for Neymar sale from Qatar
The other key part of the operation to transfer Neymar is getting approval from Doha for the move. Just a few days ago daily paper Le Monde reported that the Emir was opposed to losing the Brazilian star, on the grounds it would represent a defeat and would be bad for the image of the country, just three years before Qatar host the World Cup, where Neymar will be a leading figure.
However, since then, the situation has moved on. The player has expressly stated his desire to return to Barcelona and has made it clear he does not want to wear the PSG shirt again. For his part, Al Thani has already shown he's happy to take sporting decisions without speaking to others - the clearest example being when he replaced Unai Emery with Thomas Tuchel, despite the club's sporting directors looking at other names. A green light from Al Thani could rapidly push the deal through.
The French press are now certain that Neymar's future will be decided today (Wednesday) or tomorrow. PSG play a league game against Metz on Friday... just three days before the transfer window closes.