Ansu Fati: Spain want to fast-track Barça star into World Cup squad
The Spanish Football Federation want to take the 16-year-old Barça star, who is a Guinea-Bissau citizen, to the under-17 World Cup in Brazil.
The incredible rise of Ansu Fati has not gone unnoticed in the offices of the Spanish Football Federation (RFEF) and the national governing body has set its sights on gaining citizenship for the 16-year-old Barcelona star with a view to including him in the under-17 squad for the World Cup in Brazil in October.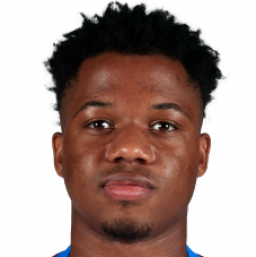 Fati made his full debut for Barcelona in the 5-2 victory over Betis last weekend, becoming the second-youngest player in history to appear for the Liga giants and the youngest since Vicenç Martínez in 1941, and did not look out of place among the habitual Camp Nou stars. Since then, interest in the youngster has been immense, with his first coach stating he hadn't seen a player of his kind across 50 years in the game, and Barça youth coach Víctor Valdés describing the youngster's style of play as "pure anarchy."
And Spain have naturally taken notice: Francis Hernández, the coordinator of the RFEF's youth teams, had been keeping an eye on Fati before his debut for Barça, watching the forward play for Barça's junior sides and in the UEFA Youth League. The only question is how quickly the RFEF can process the necessary paperwork.
Spain desperate to land Fati a passport
Fati has expressed his desire to play for Spain, AS understands, having lived in the country since the age of six. His father, Bori, has been living in Spain for 16 years and has recently applied for citizenship. Until his father receives a Spanish passport, Fati cannot be eligible for one himself as he is under 18.
Thusly, the RFEF has cranked its legal machine into gear and instructed sporting director José Francisco Molina to ask the laywers handling Bori's passport to package Fati's nationalization process together with his father's to speed thing along.
However, there is another obstacle that the RFEF will have to deflect: Guinea-Bissau is a former Portuguese colony and the national federation there may also decide to try and tempt Fati into a Portuguese passport, although the player's preference is to represent Spain.