Borussia Dortmund poke the Barcelona bear ahead of UCL tie
The Bundesliga side joins the Spanish champions in arguably the toughest group of the Champions League, and couldn't wait to have a joke.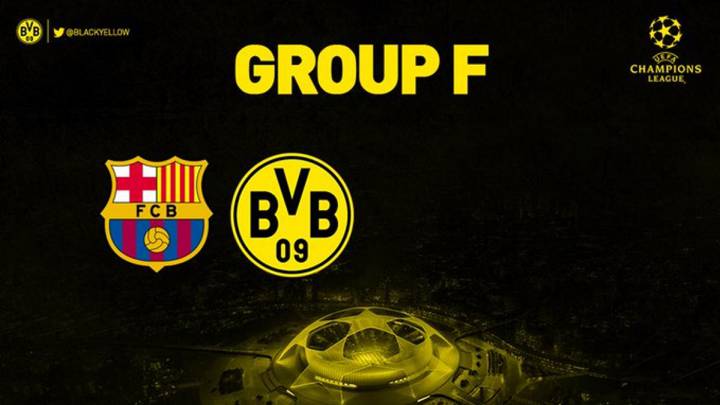 The 2019/20 Champions League draw has given us some wonderful matches to look forward to as fans of the Beautiful Game, and several of these come in Group F. Top seeds Barcelona were joined from the other pots by Borussia Dortmund, Inter Milan and Slavia Prague, and the German side's social media team weren't slow to react.
Corner practice needed
The joke posted by the team was simple: 'Time to practice our corners,' it read. The reason this may sting a little at the Camp Nou is that it is a clear reminder of the Trent Alexander-Arnold dead ball that led to Divock Origi's goal, the one that completed an incredible 4-0 comeback at Anfield.
No doubt there will be more quips between the two clubs before they go head-to-head on the field, and the Catalan side will surely now be mindful of the dangers of being three goals ahead.
In what many see as the Group of Death, you have to feel for the Czech club that was the last to be drawn. The reaction from their team in the audience says it all.
The first group games will take place on 17/18 September.