Christian Pulisic set for a new role with USMNT
US men's national team coach, Gregg Berhalter will try out the Chelsea players in a new role during next month's friendlies against Mexico and Uruguay.
The US men's national team will be making some changes after losing the Gold Cup Final against Mexico. Coach Gregg Berhalter is keen to improve the squad, making it more versatile, which is why Christian Pulisic will have a central position with the national team.
Pulisic usually occupies the left wing, a position he knows well and usually fills at club level with Chelsea.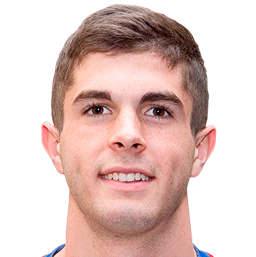 But coach Berhalter has something different in mind, as he revealed during Thursday's press conference; the US coach said Pulisic could play any attacking position and during the friendly matches against Mexico and Uruguay at the start of September, the Chelsea forward may be tried in one of the other two attacking positions.
"I want to take advantage of the skill set he has (Pulisic), to be able to isolate him in the one on one and have him put the ball between the lines," said Berhalter.
Christian's performance during the UEFA Super Cup and that brilliant assistance he gave to Olivier Giroud for Chelsea's first goal, has given Berhalter an idea of where to play Pulisic - perhaps as more in a "No.10" position.