Ibrahimovic's strike rate eclipses Manchester United's strikers
Zlatan Ibrahimovic's contract with LA Galaxy expires at the end of the MLS season. The Swede wants to go back to United and is presenting a pretty good case.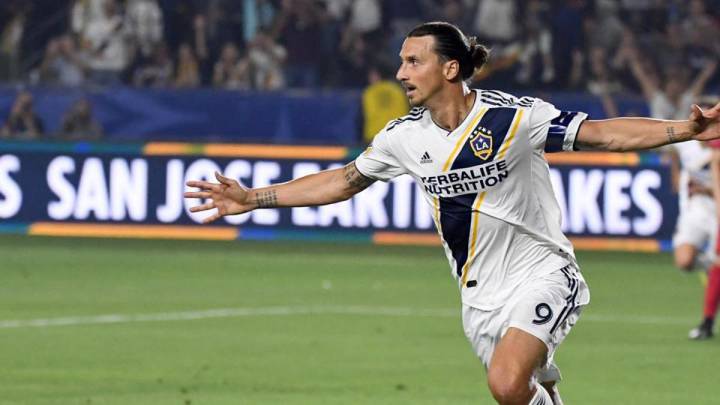 At 37 years old and with two seasons under his belt in the MLS, Zlatan Ibrahimovic has proved he still has a lot of football left in him, despite being in which is probably his last career run, the Swede continues to play at a grand level.
Zlatan's contract with LA Galaxy expires at the end of the current MLS season, and his form has convinced him that maybe he can return to Premier League side, Manchester United - his numbers are certainly in his favour.
Zlatan's figures better than United's attack
Whether Manchester United would be willing to re-signed Zlatan is a matter in itself, however, Ibra already has more goals than United's entire attck combined.
Ibra has played 22 matches since the MLS season started in March, scoring a total of 22 goals; in the same period of time, Manchester United have played 23 games since March between the Premier League, Champions and friendlies.
In total, United's forwards have accumulated a combined total of 18 goals: Marcus Rashford - 8 goals; Anthony Martial - 6 goals; [former player] Romelu Lukaku - 2 goals, and Mason Greenwood - 2 goals.
So his numbers certainly back up his argument but for now, we will have to wait what the future holds for Zlatan Ibrahimovic.