LAFC captain Carlos Vela without a definite return date
The LAFC captain was sidelined with a hamstring injury against Minnesota United; however, there is not a timetable for Vela's return with the team.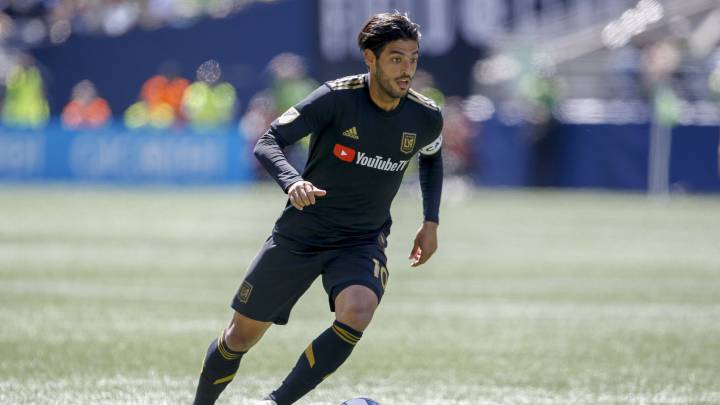 LAFC had to deal with a significant absence when facing Minnesota United, as captain Carlos Vela was out with an injury, and Bob Bradley side endured their first loss at home for 20 games.
Vela was forced to miss the match due to a hamstring injury picked up in El Trafico. And the timeline for Carlos Vela recovery is still unknown with coach Bob Bradley unable to answer questions on when the Mexican striker will rejoin the team after his first week in treatment.
"It is too early to know if Carlos can play. He is making progress, but we are not going to run, it's too early to make a decision in that regard," said the LAFC coach.
With that in mind, it's not clear if Los Angeles FC will be able to count on their captain for the match against Orlando City, an absence that Bradley knows to be significant but not critical.
"We all know that Carlos is an essential element for the team, for goals, assists, and everything he creates for us. But when you are a good team, the rivals come with a good plan, and it's a challenge to decipher those situations without Carlos too," stated coach Bradley.