Wayne Rooney's no longer a DC United fan favorite
The fans and media are questioning the level of commitment Wayne Rooney has with the Black and Red after the striker announced his deal with Derby County.
Wayne Rooney is a name associated with Manchester United greatness, winning just about everything during his 13-year career with the Red Devils, and his MLS journey has also been productive, at least on an individual level, earning him an MVP nomination.
But Rooney's legacy in the States could be facing a challenge as his smooth relationship with his DC United fans is decreasing after the English striker announced his departure last month, with the fans and media questioning his commitment to the MLS team.
Several questions have begun to swirl in the United States capital, about how invested is Rooney with his team's success, since the striker has only played four of the club's last eight meetings and with the black and red being utterly dependable on Rooney, they have earned six of 24 points possible during said period.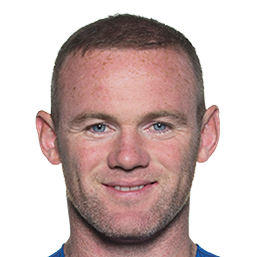 Rooney joined DC United training session at RFK Stadium on Tuesday, after his two-game suspension for elbowing New York Red Bulls, Cristian Casseres Jr, where the striker talked to the media about the raising concern suggesting he's tuned out before his move to Derby.
"I don't think I need to reassure anyone, my performances in the next few games hopefully will do that. I said when the decision was made to go to Derby that I needed to be here to help the team win."

DC United sit 4th with 42 points in the Eastern Conference with four games to play and four points over the playoff line, but they could still end up facing a knockout-round game or missing the playoffs altogether, something that helps fuel Rooney's scrutiny.
If Wayne Rooney helps DC United to their first MLS Cup in 15 years, he would be remembered as a legend, if not, as a big disappointment.