Real Madrid seventh biggest spender in last decade
With four Premier League clubs in the top ten, and Ligue 1 breaking into the heavyweight category, LaLiga continues investment.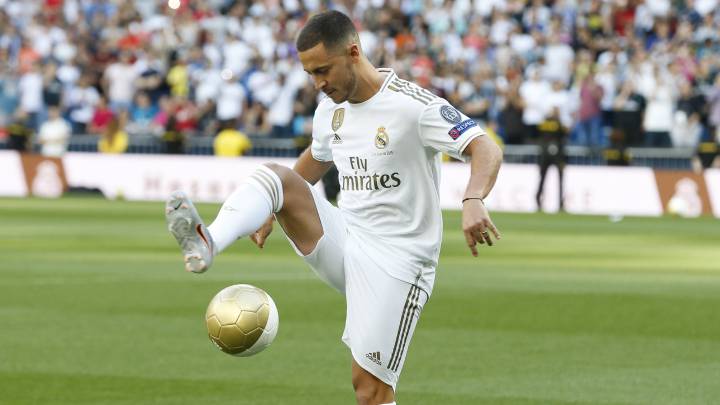 CIES, the football observatory centre dedicated to statistics, has published a list of the top 20 teams in terms of spending since 2010. Current Pemier League champions Manchester City (who also won both domestic cups last season) lead the way having a combined outlay of 1,638 billion euros, and they are followed by Barcelona and Chelsea, with €1,525m and €1,428m respectively.
Real Madrid seventh biggest spender
There are two French teams on the list - PSG in fourth and Monaco in 12th - as the Ligue 1 sides have attempted to push some of the dominant European heavyweights for continental success. The arrival of the Emir of Qatar, Sheikh Tamim bin Hamad Al Thani, in 2011 saw a revolution of the Parisian team, where fans got to enjoy the likes of Thiago Silva, Zlatan Ibrahimovic, Neymar Jr and Kylian Mbappé.
Spanish teams have enjoyed huge success over the last decade and it is therefore surprising to see Real Madrid as low as seventh in the table, although a spend of 1,236 billion euros is far from miserly. Investment at Atlético Madrid (€1,110m) and Valencia (€611m) puts them in eighth and 20th place respectively.

The Premier League maintains its big spending title with four clubs in the top ten, and time will tell if they are to take a more consistently dominant role. The finalists of both the Champions League and Europa League came from the English top flight.
Biggest spending football clubs 2010-2019
1. Manchester City: € 1.638 billion
2. FC Barcelona: € 1.525 billion
3. Chelsea: € 1.428 billion
4. PSG: € 1.392 billion
5. Juventus: € 1.272 billion
6. Manchester United: € 1.265 billion
7. Real Madrid: € 1.236 billion
8. Atlético Madrid: € 1.110 billion
9. Liverpool: € 1.075 billion
10. Inter Milan: € 968 million
11. AS Roma: € 896 million
12. AS Monaco: € 862 million
13. AC Milan: € 854 million
14. Arsenal: € 831 million
15. Tottenham: € 764 million
16. Everton: € 753 million
17. Bayern Munich: € 968 million
18. Borussia Dortmund: € 968 million
19. Napoli: € 694 million