US Soccer
Pulisic considers USA capable of Olympic gold, just like Mexico
Christian Pulisic says he wants to be part of the United States Olympic team, setting Gold as the ultimate goal.
The Tokyo Olympics are edging ever closer with Soccer qualifying scheduled for March 20 to April 1 in the CONCACAF region, limited to players under 23 with three overage players allowed for the tournament in Japan.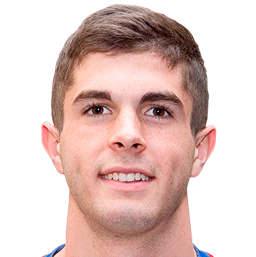 US internationals Christian Pulisic, Weston McKennie, Tyler Adams and Tim Weah, are age-eligible for the US Olympic team, with the Chelsea player stepping up to say he thinks he could be part of next year's Olympic soccer squad.
"I would never completely count that out because it's a huge honor to play for your country in the Olympics."
Christian Pulisic won't say no to being at the Tokyo Olympics, with the soccer tournament running from July 23 to August 8 despite the schedule overlapping a possible Chelsea preseason tour and even the start of the Premier League season.
The United States failed to qualify for the 2012 and 2016 Olympics, but the US winger believes the USMNT could emulate Mexico and win Gold at the Tokyo 2020 Olympics.
"We're a confident young group of guys, and I think there's no reason why we couldn't, we set big goals for ourselves and, yeah, that would be one of them. That would be something I think we could do."