FOOTBALL
Vinicius' first coach speaks about "special feeling" when he watched him play at six
Vinicius could be set for his Brazil debut in the coming days and his first coach at 'Escolinha de Flamengo' explains that he knew he was destined for the top.
Vinicius is very close to achieving another dream of his by debuting with Brazil. His first appearance in the senior national side is generating massive excitement in South America especially in São Gonçalo. It was there he was born and started to kick a football against the wall of his granmother's modest house -- the place he grew up along with his parents and siblings. "It wasn't normal how hard he could shot being so small," said a relative.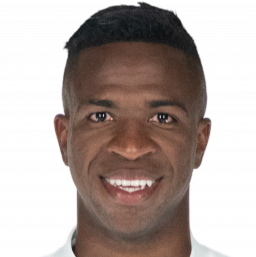 They knew he had a special talent and found a team as quickly as they could. The football scool closest to their house was "Escolinha de Flamengo", which was 15 minutes away. Cacau, the man responsible for the school, was the first person to meet him. "His father told me I had to see and thankfully I did see him. Despite sharing a name with Flamengo, the school doesn't belong to the club. Here, you pay to play football. He was very different, he didn't have money and with his quality, he asked me to make an exception. His family was very humble and I understood that this was a sign," he said.
"The first time he touched the ball, I felt something special. His dribbling is the same as we see now, but this was a six-year-old. We knew that he couldn't play with people of his age and we pushed him up a category. When I hear that he isn't a goalscorer, I say that he was always the shooter on all of his teams," Cacau explains.
Vinicius was always destined for the top of world football
The man who coached him first also remember when Vinicius had to say goodbye. "We knew that sooner or later he had to take another step in his career. He was 10 and was destined to be a professional. Flamengo always wanted him and it was difficult from the start because his house is 145 kilometres from the training ground. He took a lot of buses to get there, but he didn't mind because he had football in his head."
As Vinicius rose through the ranks, Cacau was watching his development closely and used him as an example at his school. "As he was passing through the different categories, his dream was getting closer. I always say that nobody was going to stop him and that's the way it has been."
His second season at Madrid and his possible debut with Brazil have been recurring themes of discussion at the 'Escolinha de Flanengo'. "We are really emotional to be able to see him with his country's jersey on. It's a unique thing that we have dreamed of. In Madrid, he has adapted well and will continue with a lot of success. Vinicius is enjoying his break into the elite but without forgetting his roots and the great time and effort but in by Carlos Abrantes Cacau.