Real Madrid line up Van de Beek for next season
After a deal for the 22-year-old was put on hold in the transfer window, Madrid have told the midfielder they will come back in for him in the summer of 2020.
Zinedine Zidane's dogged pursuit of Paul Pogba this summer meant Real Madrid had to put finding a midfield alternative on the backburner. One such alternative is Dutch mifielder Donny Van de Beek, a player Madrid will reportedly come back in for during next summer's transfer window. 
Van de Beek and Ajax negotiations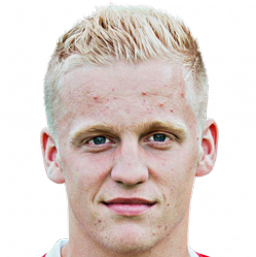 On 2 August, the Dutch midfielder admitted interest from Real Madrid: "Yes, Real Madrid are interested in me. But you go really fast," he said as Los Blancos' negotiations with Manchester United for Paul Pogba started to reach an impasse. Nevertheless, Zidane cooled interest in the 22-year-old in the belief that only Pogba was the missing piece in his midfield puzzle. In a similar situation to Kepa, who had almost signed on the dotted line but was ruled out by Zidane and his preference for Keylor, Van de Beek was told around 10 August that Madrid were pulling out of a deal, one which will now have to wait until next season.