Is the MLS Javier Mascherano's new destiny?
The former Barcelona star, who currently plays in the Chinese Super League with Hebei China Fortune will leave the Asian club for the United States.
The golden generation, those stars we grew up watching and admiring, players that became an essential part of our weekends, have reached that time when they start leaving top-flight clubs. They swap clubs of the ilk of Real Madrid, Barcelona and Atlético Madrid to try things out in China or the United States.
Javier Mascherano, affectionately known as 'El Jefesito' (the little boss) moved to the Chinese Super League in January 2018, joining Hebei China Fortune after defending Barcelona's colours for almost a decade, and now, his destiny seems to be in the territory of Uncle Sam, according to TNT Sports Argentina.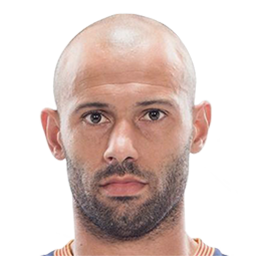 Mascherano is reported to arrive in the MLS in the winter transfer window when his contract with the Chinese side club comes to an end in December. The 35-year old will aim to prove himself in a league that is growing and adds to the big names already there like Zlatan, Rooney and Nani to name just a few.
Which MSL club to join?
Javier Mascherano's move has awoken the interest of LA Galaxy, Atlanta United and new MLS franchises Inter Miami and Nashville SC, who have all got their eyes on the centre back.
Beckham's side and Nashville are seeking to add to their big-name reference, while Galaxy and the Five Stripes are clubs known to invest a vast amount of money in high-quality players, regardless of the economic side. But if Mascherano wants to live in Los Angeles or Atlanta, those teams would need to review their Designated Players, as both are on the limit established by the US league.