Dortmund star Sancho reveals Pulisic inspired him to swap Man City for Germany
The 19-year-old Borussia Dortmund winger, Jadon Sancho, explained Christian Pulisic was the reason behind his move from Manchester City to the Bundesliga.
Jadon Sancho, the rising English star who started his professional career at age 14 with Watford FC, was considered one of the club's most promising talents, with skills that saw him arrive at Manchester City in 2015.
But Sancho's career with the Citizens was cut short as the 19-year-old winger left Pep Guardiola's set-up when the Spaniard couldn't offer the youngster the first-team time he wanted, leading Jadon Sancho to opt to leave England.
Sancho changed the Etihad Stadium for Signal Iduna Park, and Borussia Dortmund in 2017, a move the 19-year-old player, revealed in an interview with PlanetFootball to be inspired by Chelsea's new star, Christian Pulisic.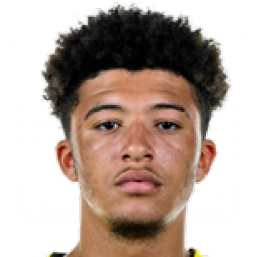 "Dortmund have a good history of playing young players. I believed what they said. Christian Pulisic was there; he was 18 at the time and was starting every week. I felt I could compete with him."
Pulisic was a great player with Borussia Dortmund and proof the German team does indeed focus on producing young talent, with the US international going on to a record-breaking deal with Chelsea. Jadon Sancho is now strongly linked to a Premier League return after his impressive performances in the Bundesliga.