Wenger: "We were speaking to Barcelona about signing Messi"
The former Arsenal manager has been talking to beIN Sports about his past experiences and the potential signing of a young Argentine.
Arsene Wenger will go down in football history for his long stint at the helm of Arsenal FC, one that lasted 22 seasons and gave the club three Premier League titles among other successes, including reaching the Champions League final in 2005/06.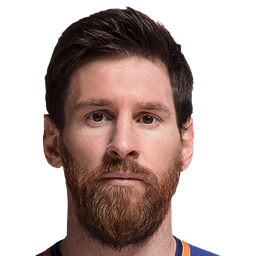 When Wenger tried for Messi
The French coach's time in London wasn't all success and that could have been different had one episode in his history played out differently. Speaking with beIN Sports - where he also talked about a potential return to the Gunners - Wenger explained that he had tried to prise Lionel Messi out of Barcelona for Arsenal.
"In life we have to live with regrets, with failed negotiations and one of them was Messi," he began.
"We were in discussions with Barcelona when we bought Fabregas, because Messi played [with him]. You can realise sometimes what fantastic youth teams you had before when you're a club like Barcelona. In the same team: Messi, Pique and Fabregas.
"Pique and Fabregas came to England, Messi stayed in Spain. We were interested in him, but he was untouchable at the time."
Barça's talisman has made Wenger's life bitter at times since that moment. In the 2009/10 Champions League the Argentine beat Almunia four times in the Camp Nou quarter-final. The following year, in the round of 16, Messi scored a double in the home tie. In 2016, he did it again, scoring in both legs at the same stage.