Jorge Jesús: "Neymar could be the best if he had Cristiano's mentality"
The former Benfica coach who has steered Brazilian side Flamengo to a Libertadores semi-fina maintains that both "Messi and Cristiano are from another world".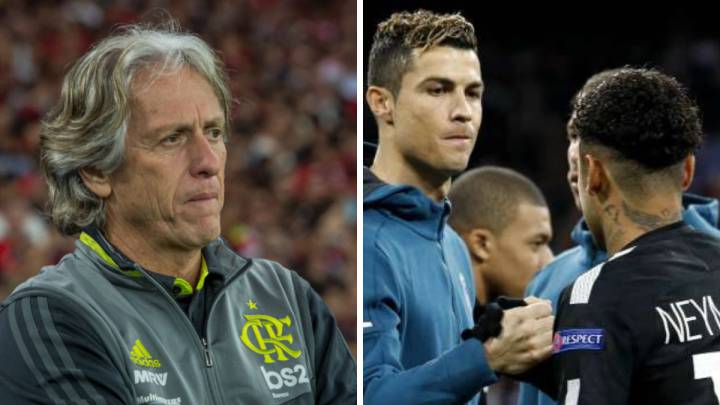 Current Flamengo coach Jorge Jesús spoke to Brazilian outlet Globo Esporte where he analysed the current situation surrounding three of global football's top names: Cristiano Ronaldo, Messi and Neymar.
"In my view, Cristiano is the best and I have no doubt about that affirmation. He epitomises what the game is about. He doesn't just score 10 or 20 goals but bangs in 30, 40 or even 50. Messi is a different type of player and at present in the world, they are the best" claimed the Portuguese coach.
Upon being asked to name his best player of all time, Jorge Jesús stated: "I never got to see the likes of Pelé, Puskas or Garrincha play but have been fortunate enough to see the likes of Maradona, Messi and Cristiano. Who is the best? It's a tricky one, Maradona was excellent but my idol was always Cruyff. Messi is a great talent as was Ronaldinho... Neymar could be one of the all time greats if he had Cristiano's mentality".
He added that the PSG striker needed to "change or he will never advance. His antics off the pitch have gotten in the way of how he performs. Cristiano's desire to succeed is way stronger than any off field temptation and the key is knowing how to differentiate both" concluded the Flamengo boss.