REAL MADRID
Hazard and James are ready to go
Both Hazard and James have recovered and could play against Levante as Ramos and Carvajal also returned to the team after international break.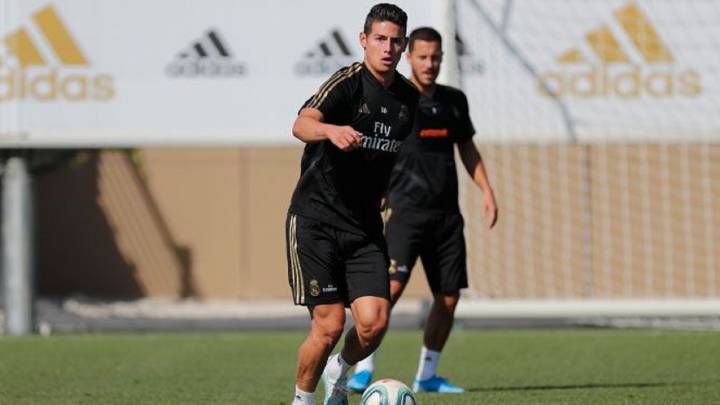 Eden Hazard and James Rodríguez are ready and could play at the weekend for Real Madrid as they restart their LaLiga campaign against Levante at the Santiago Bernabéu on Saturday. Zidane has been taking it easy with Hazard to make sure he didn't suffer any setbacks on his road to recovery ahead of his debut with Real Madrid. But having already returned to training with the group and with four more sessions to go befre the game, the Belgian should be ready to go for Saturday and a starting berth has not been ruled out.
Hazard suffered a hamstring on August 16 and has been out since then. James suffered a soleus injury on August 26 and has been ruled out since then too as a mini-injury crisis hit Zidane's side early into the season. Hazard was called up to the Belgian squad but was sent home when it was confirmed that he still wasn't ready to return to action. That break looks to have helped him heal fully while James has recovered well too although his injury is slightly more precarious and needs to be handled with care.
Sergio Ramos and Dani Carvajal, who had a free day after Spain two games against Romania and Faroe Islands, reappared at Valdebebas and worked out in the gym. Brahim, another one on the injured list, did part of the training session with the group and the other part of the session on his own doing his own recovery work.
Isco remains out injured and will need another couple of weeks while Asensio's recovery continued after his knee injury; he trained inside on Tuesday. The international break came at a good time for Zidane as he recovers some of his better attackers. His side trained with Raúl's Castilla side after they were left short-handed with players on international break. In other sessions, he used players from Juvenil A and Castilla to beef up numbers.