Vinicius makes international debut as Brazil stumble
The Real Madrid winger secured his first international cap as Brazil lost by a solitary Luis Abram header to end the 'Canarinha's' unbeaten run.
Vinicius Jr finally secured his first international cap for Brazil as Tite's side faced Peru in a friendly game staged in the US city of Los Angeles.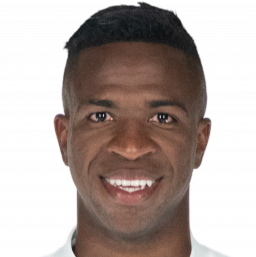 The loss brings to an end a 17 game unbeaten run for La Canarinha with the only goal of the game coming in the 85th minute via a Luis Abram header following a mix-up between Éder Militão and Ederson in the Brazilian defence.
Neymar, Dani Alves, Arthur and Thiago Silva all started on the Brazil bench with national team coach Tite anxious to look at other players before eventually bringing on Neymar in the 63rd minute. Vinicius had to wait until minute 73 before making his long awaited debut in the senior team with the winger replacing Everton's Richarlison. 
Vinicius and Neymar worked well in the brief time given but any attacking threats were were well marshalled by a resolute Peruvian rear-guard with the 85th minute goal serving as revenge for the beaten Copa America finalists and adding a bittersweet flavour to the proceedings for debutante Vinicius who even came close to equalising in the 86th minute of the game.