Messi seems out for Barcelona-Dortmund in Champions League
Ernesto Valverde appears to have accepted that his talisman Lionel Messi will not recovery in time for the opening European group game.
Lionel Messi made it very clear that he was looking forward to play in next Tuesday's opening Champions League group game against Borussia Dortmund when he spoke at the UEFA gala two weeks ago. That desire, however, appears not to be one that he will realise.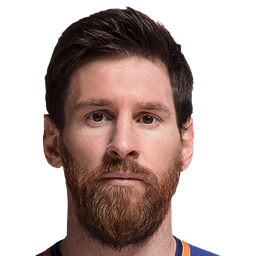 Messi to miss Dortmund clash
Despite all efforts to get the Barcelona number 10 back in time for the key fixture, it now looks like an impossible task. Speaking ahead of the club's LaLiga fixture against Valencia on Saturday, manager Ernesto Valverde described the likelihood of his return as "very difficult", with the Argentine now targeting the game against Granada to make his comeback from injury.
That injury, indeed, has some close observers asking more and more questions. Messi will be out for more than a month - effectively since 5 August - and the recovery is taking longer than had been planned for.
So, with their talisman on the sidelines for both Valencia and Dortmund, blaugrana eyes turn now to the recovery of Luis Suárez. He is expected to make his return against the club that have just fired their manager, and Valverde will be wanting his frontline to gel, knowing the test that awaits them on Tuesday.