Sergio Ramos comes under fire in Real Madrid assembly
Sergio Ramos and his brother and representative René Ramos drew criticism as Real Madrid held their annual assembly meeting for 'socios'.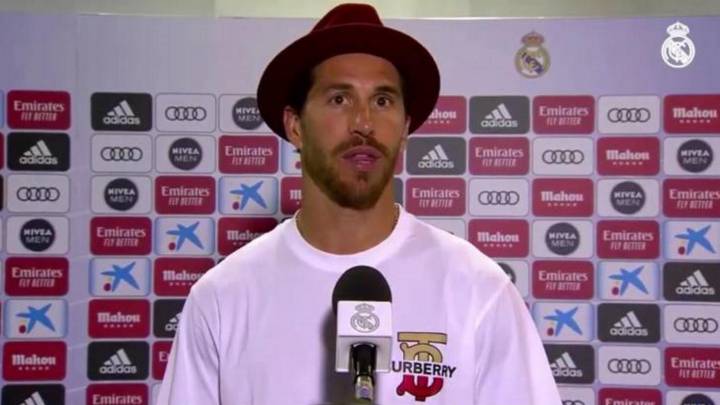 Sergio Ramos came under fire during the annual Real Madrid assembly for members (socios). The root of the members ire was focused on both Ramos and his brother and agent René with one irate member asking Florentino Perez how he could permit the Sevilla born player to act about constantly posting on Facebook and Instagram and alluded to the player's dress sense stating that Sergio "goes about dressed like a Swedish tourist" and that representing Real Madrid demands a certain level of respect.
Unhappy with the direction of the question from the member, Florentino intervened and stated: "I'd like to remind you that if you talk about Sergio Ramos, you're talking about that goal in Lisbon. This is not the time for these allegations".
René Ramos also came under fire with many members unhappy with the agents involvement in women's side CD Tacón with one member stating: "I want to see René Ramos' fingers away from Real Madrid", another questioned if part of money paid for the acquisition would end up in Ramos' pocket with Rene becoming a member of CD Tacón in 2016.
Once again Florentino responded curtly: "The fact that Tacón have a brother of a current Real Madrid player on the board has nothing to do with the absorption."