Mendy reveals why Real Madrid presentation had him stressed
French defender Ferland Mendy had a complicated start to his new life with Los Blancos and explained his feelings during an interview with Canal +.
Ferland Mendy did not have the best first day at Real Madrid. The French full-back was one of the first to join the 'revolution' of Zinedine Zidane's second spell in charge, but the player's presentation to the press and fans didn't go as smoothly as he'd hoped.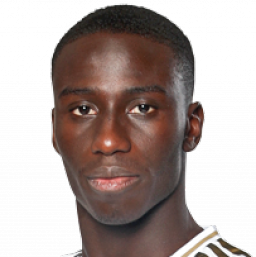 Mendy's nervy unveiling
As now appears customary, a big-name player gets a very public unveiling When he joins a club. And for Mendy, he was concerned about the stage of that presentation when he would have to show off his skils with the ball in front of the millions of eyes and cameras, knowing that it doesn't always go to plan.
The Frenchman decided not to try too many tricks or flicks, instead keeping it simple, but his nerves after making the big move to the Spanish giants, didn't even allow him peace for that. The ball escaped his control on several occasions, and this is not something he quickly forgot.
Months later, Mendy explained to Canal+ how it all panned out,
"When I signed for Madrid, my mother and my sisters were with me. My mother was very proud of me. I was felling stressed during my presentation and more so when I arrived and saw the fans.
"The day before it I had told myself that I should not go overboard with the keepie-uppies. My friends continue to tease me about it," he explained in good humour.
An interesting back-story | Ferland Mendy, from a wheelchair to Real Madrid left-back
Since his arrival, the man who was brought in to challenge Marcelo for the starting left-back role has not had much pitch time, featuring in just the one league match against Villareal, with injury costing him a positive beginning.