Neymar: PSG concern as star to watch Real Madrid visit from box
Neymar, whose popularity among the PSG fans is at an all-time low, may well be targeted once more as he watches his side's Real Madrid clash.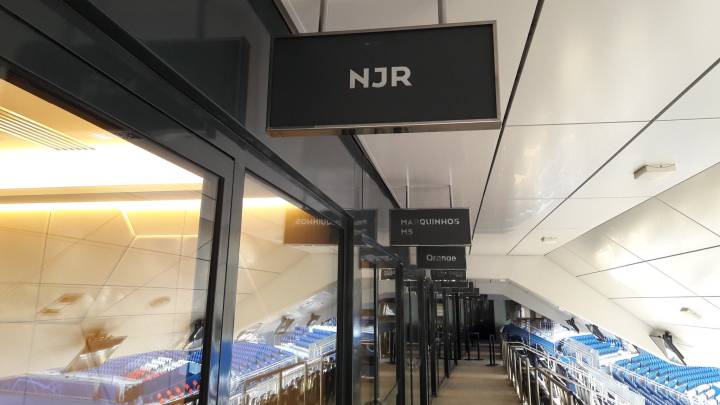 With a two-game European suspension ruling Neymar out of Paris Saint-Germain's Champions League clash with Real Madrid tonight, the forward is expected to follow the Group A opener from his private box at the Parc des Princes, accompanied by his father, Neymar Sr, and the 'Toiss' - the influential circle of friends that are alongside the 27-year-old wherever he goes.
His presence in the stands is unlikely to pass unnoticed.
Neymar targeted for criticism by fans at weekend
Indeed, the PSG fans' reaction to Neymar is a source of concern to PSG ahead of the match, with the Brazilian's popularity among the Ligue 1 club's supporters at an all-time low after a summer in which he was eager to leave the French capital.
PSG are keen to move on from the incidents of last weekend's league win over Strasbourg, which saw the fan group 'Collectif Ultra Paris' devote critical chants and banners to both Neymar and his father.
"Neymar out" signs painted on streets this midweek
According to a statement released by the group after Saturday's match, their attitude to the player will henceforth be one of "indifference". However, fan discontent with him boiled over once more this midweek, just 24 hours before Madrid's visit, when messages such as "Neymar out" appeared on the streets surrounding the Parc des Princes.
It is clear that the PSG faithful are in no hurry to forgive him for his determination to return to his former club, Barcelona, during the close-season. This evening could well see the latest instalment in the saga. With Neymar in the stands, the stadium may well target the star once more.