BARCELONA
Valverde to debut his star trio against Granada
For the first time this season, Barcelona will have Messi, Suárez and Griezmann in attack as they travel to Granada in LaLiga on Saturday.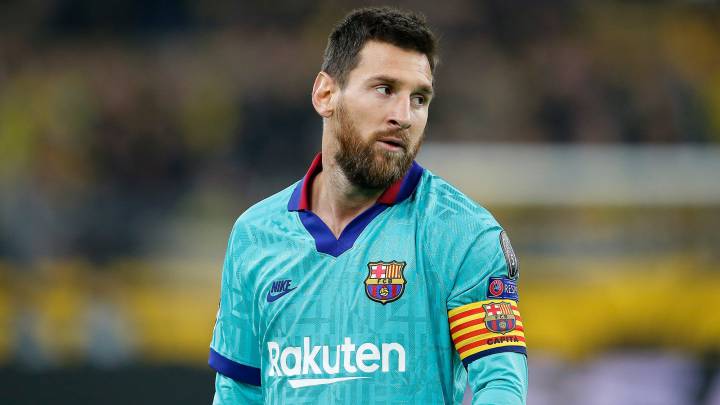 Barcelona have a problem away from home. The numbers in their last few games attest to that with no win in three to start the season. Ernesto Valverde has a chance to rectify that on Saturday and he has, for the first time this season, Lionel Messi, Luis Suárez and Antoine Griezmann to call upon for the Granada game.
They did see the field together for 30 minutes against Borussia Dortmund but with Messi only easing back into things and Griezmann finding his feet too, that was just a preview of what is to come when they get a full 90 together. Messi, who didn't look entirely up to speed, lost the ball six times and only won 14% of his duels in attack. Suárez looked tired and Griezmann was out of position. On Saturday though, we will see them from the start, fresh and in a co-ordinated attacking system.
Griezmann will play on the left and has done for the most part -- Messi or no Messi -- aside from a short spell against Borussia Dortmund. At Atlético, he played on the right with a tendency to drift into central areas. But it has been made clear from the start that this is Messi's area of the field even when the Argentine wasn't on the field.
Valverde to debut his attacking trio on Saturday
Messi will operate on the right, cutting inside and drifting around the central attacking areas, Griezmann will play on the left and Suárez will play as the point of attack. The player sacrificed will be Ansu Fati, who should return to the bench. Barcelona's protocol for returning players remained the same for Messi, who played for 30 minutes in Germany. He will play for an hour from the start in his next outing (Saturday) and then he will be available to play a full game.
And that's why Ansu Fati might be holding out hope of an appearance at Los Cármenes in the half an hour that Messi is off the field. There will be more rotations too, both forced and unforced, as Junior looks likely to start instead of the injured Jordi Alba and in the centre of the field, De Jong could play as the pivot with Arthur and Rakitic beside him. The Croatian hasn't started yet this season but with Busquets due a rest, he could get a start at the weekend.