Chelsea
Jurgen Klopp applauds Chelsea for signing Christian Pulisic
Jurgen Klopp praised Chelsea for signing the 20-year-old winger, Pulisic, who he backs to become a massive player for the Blues.
Jurgen Klopp, for many the best coach in the world after taking Liverpool to its first Champions League title in 14 years, praised Chelsea's decision to sign American winger, Christian Pulisic.
The US international arrived in Stamford Bridge after a record transfer fee of 73 million dollars, and since landing with the Blues, Pulisic has shown flashes of his talent and quality.
For Klopp, the 21-year-old winger will become a 'proper player,' confident that he will make an impact at Chelsea, which for him is not such great news as the American youngster is in the road to success with the London side.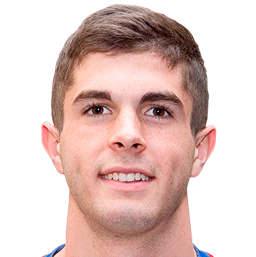 "Pulisic is, unfortunately, good. He will be a proper player, he is, and he will be a big talent. He is dynamic, pretty good with both feet, super-exciting player. A good signing, I have to say," said Klopp.
Klopp had time to also praised Chelsea as a team mentioning they're an exciting squad that reminds him of his time at Dortmund.
"Chelsea reminds me of my team at Dortmund years back when they were really young, even younger than this team at Chelsea. 'People were always talking about how young they were, but they only played because they are that good, not because they are that young. 'They brought in Christian Pulisic in the summer, and all the players around him have the same value. So that's a good team, all my respect. They are a proper contender for pretty much everything," Liverpool's coach concluded.