Barros Schelotto: "Zlatan's on a level with Messi & Cristiano"
For LA Galaxy manager Barros Schelotto, Zlatan Ibrahimovic is one of the best players in the world, even comparable with Messi and Cristiano Ronaldo.
Zlatan Ibrahimovic declared after last weekend 7-2 victory over Sporting Kansas, where the LA Galaxy captain scored a hat-trick, being the best player in the history of the American League; "I am the best player in MLS history, and that's without joking."
Since then, questions about if Zlatan is truly the best MLS player ever have emerged, but for LA Galaxy coach, Barros Schelotto there's is no doubt about Ibra's level with the Argentine strategist comparing the Swede striker again with the two best players of the world, Cristiano and Messi.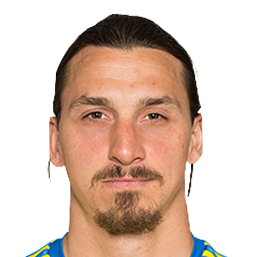 After yesterday's practice, Barros Schelotto compared Zlatan with Cristiano and Messi, something he has already done in the past, although this time he added that no matter how takes the MVP, scorer awards home, Ibra is at Messi's and Cristiano's level.
"It's tough to find a player that has played in the MLS like Zlatan, no matter if he becomes champion or not; if he wins the most valuable player or not; Zlatan's level is comparable to the one of Ronaldo or Messi. Beyond who says it, it might be so."

Zlatan is responsible for the 53.1% of LA Galaxy's goals this season, with 26 of 49 in the current campaign, while also having a total of 48 goals in 52 games played since landing in the United States league, and according to Opta, no other player has finished a season scoring more than 52.9% of their team's goals.
LA Galaxy is lucky to have such a player in their ranks, and Barros Schelotto knows having Zlatan is a privilege such as having Cristiano or Messi.