Carlos Vela is three goals away from MLS history
The LAFC captain reached 29 goals against Toronto FC edging him closer to Josef Martinez's 2018 scoring record with three games left of the season.
Carlos Vela earned a draw for LAFC against Toronto on Saturday night, adding one more goal to his account to 29 goals and stay on top of the scoring chart.
With Vela's lone goal against the Reds, the LAFC superstar is on track to break the one-season MLS scoring record which currently belongs to Atlanta United striker, Josef Martinez. He is now just three goals short of surpassing the record.
Carlos Vela has fallen behind the Venezuelan's per-90-minute average compared to last season, to set himself on a 1.06 average per game in 28 matches, with Martinez' 1.14 average over the 2018 campaign, when Josef scored just three goals in his last eight games.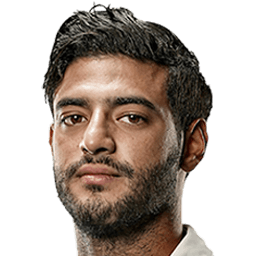 Three games left
With a goal per game enough for Vela to claim the record his side now face Houston Dynamo, Minnesota United, and Colorado Rapids to close off the 2019 regular season.