THE BEST FIFA FOOTBALL AWARDS 2019
For Marta Vieira there's only one The Best, Megan Rapinoe
The Brazilian striker and six-time best player in the world picked the USWNT captain as the new 'The Best' during an interview with FIFA.com prior to the ceremony.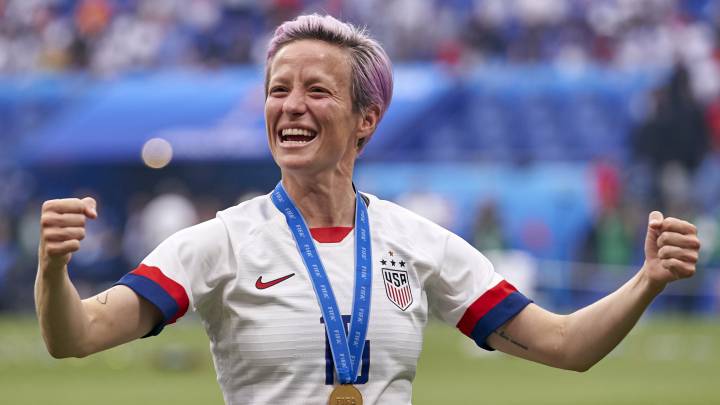 The clock's ticking for The Best ceremony, soon the new best players in the world will be known, and one of the most outstanding legends in women's football already knows who she wants to take her place.
This year's The Best women's category is between US captain Megan Rapinoe, teammate Alex Morgan and English Lucy Bronze, with Rapinoe probably having the upper hand in the race, as she is not only a back-to-back world champion she also was awarded the Golden Ball and Golden Boot of the 2019 France tournament.
Marta, who has been named the best player in the world in the new and old versions six times, is clear on who should be the next Best in women's football.
In an interview with FIFA.COM, Marta Vieira said the USWNT, Megan Rapinoe should rise with the Best Player of the year for her fantastic performance in the World Cup, and for being a key piece in USA's fourth world cup title.
"In my opinion, I think Rapinoe will be The Best; she did very well the last few seasons and this year was key because of the World Cup. USA were champions, and she was one of the most important players along with Morgan," she concluded.