THE BEST FIFA FOOTBALL AWARDS 2019
Jill Ellis named FIFA The Best coach of the year
After making history in the 2019 France World Cup by leading the United States women's national team to back-to-back championships, Ellis wins The Best.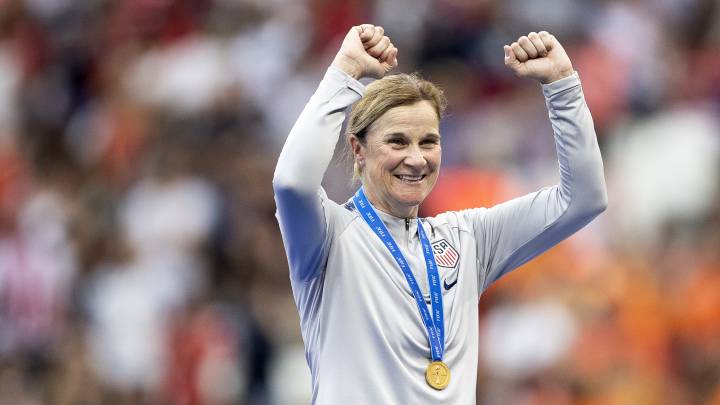 Jill Ellis, closes a supreme career as the United States women's national team coach with the 2019 FIFA 'The Best' for best coach of the year, an award hard to dispute to the English-born American strategist.
Ellis led the United States squad to its second consecutive world cup in Lyon when the American side beat 2-0 the Netherlands in the final.

Jill Ellis will step down as US coach next month, but her historic career in women's football would mark an era for what women's can achieve, being the perfect example of discipline and perseverance.
After the 2015 Canada world cup, Jill Ellis also won the best coach FIFA award, being this her second women's best coach award, getting both after winning the Women's world cup.