Neymar not being understood at PSG, and not trying to be
Paris Saint-Germain sporting director Leonardo has said that the language to be used at the club is French, not just the 'universal language of football'.
At the beginning of August 2017, the news that Neymar Jr. was leaving Barcelona to join Paris Saint-Germain for an eye-watering contract buy-out shocked the footballing world. Two years on the Brazilian is still with the Parisian club, despite starring in that transfer soap opera over the summer that appeared to have him returning to the Camp Nou.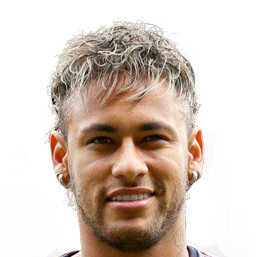 In the end, the deal could not be closed and in just a couple of games, especially with the absence of Kylian Mbappé and Edinson Cavani, he has already proved himself a key figure in Thomas Tuchel's team, scoring late winners in the last two league games. However, reports in France are saying the Brazilian has never really been 100% committed to move, at least in terms of the language.
Neymar n'écoute pas
According to L'Equipe, the footballer has never been taught French nor has he been interested in learning it. But it appears that now he will be forced to, certainly based on what his compatriot Leonardo, the club's football director, has been saying.
"From now on French will be spoken. If someone doesn't understand it, they can take classes," Leonardo stated in a training session a few weeks ago when Neymar returned to training after his injury.
Related story | "Neymar's a good player but he does a lot of stupid things - he's not an example"
Despite initially using Marquinhos as a go-to translator, the former Barça man has justified his stance in the past saying that the 'language of football is universal'. However, although Mbappé can understand Spanish, this is very different from the majority of the foreigners at the club, who take attend French classes daily.
Real Madrid's Gareth Bale was another high level player to face criticism about not setlling into his host culture.