Nedum Onuoha is not worried about facing Zlatan again
The Real Salt Lake defender was involved in an altercation with Ibrahimovic last April when they visited the LA Galaxy stadium. Now, Onuoha is not expecting another incident.
All eyes will be on tonight's match between Real Salt Lake and LA Galaxy, not just because both squads will fight for a place in the MLS post-season, but also because the last time these two met, Zlatan Ibrahimovic and Nedum Onuoha were involved in a controversial incident.
On April 28, during Galaxy's 2-1 home win, Zlatan and Onuoha clashed several times during the match, with the Swede mocking the RSL defender after scoring. The dispute that went as far as the locker room, with Onuoha refusing to accept Ibra's apology.
This Wednesday, Zlatan and Onuoha will face each other again, this time with RSL at home. And despite all the media attention surrounding the two players, Onuoha played down the situation.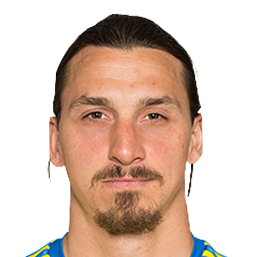 "It's not Zlatan and I, see, that's the thing about it. You can make it about certain players, but it's always about the teams," said Onuoha.
"Last season, when we played them here, we had a really, really good result, they'll probably want to rectify that, but ... we're at home, and with two home games left in the season, you want to maximize everything you can."

RSL interim coach, Freddy Juarez is also played down any chance of repeat of Onuoha-Ibra clash.
"I know Nedum's a true pro. He knows how to manage those situations; we'll get on with it. We don't want to get caught into that stuff and have the officials give LA any kind of energy. We'll handle it collectively."