Courtois plaque covered with rats ahead of Atlético Madrid v Real Madrid
The Atlético fans gave their former goalkeeper a hostile reception in the last derby at the Metropolitano in February.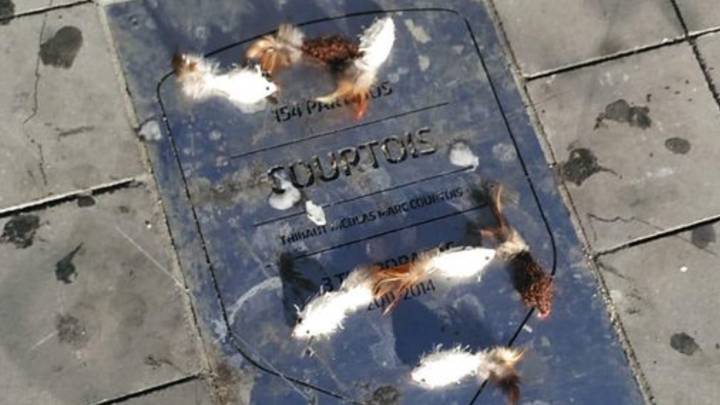 It's been 231 days since Thibaut Courtois faced his former side Atlético Madrid in the colours of Real Madrid and exactly the same thing has happened ahead of this evening's derby as it did that time around. The player's plaque outside Atleti's stadium has been covered with rats, according to Spanish radio station SER. The plaque honouring Griezmann, who left Atlético Madrid for Barcelona this summer, has also been defaced.
Atleti fans angry with Courtois
Courtois played 154 games for Atlético Madrid between 2011 and 2014, and his plaque was vandalised ahead of the derby on 9 February this year (Atleti 1-3 Real Madrid).
At the time the Belgian keeper said: "I've still got maximum respect for Atlético and the club's fans, three years aren't rubbed out by this kind of thing, I spent three wonderful years here and I'm not going to forget that. I barely realised this had happened, because I was focused on the game".