Marcelo sidelined with Brugge Champions League date close
Sunday morning was a time for the Real Madrid squad to recover following a tough battle in the local derby, with Zidane pondering his next game.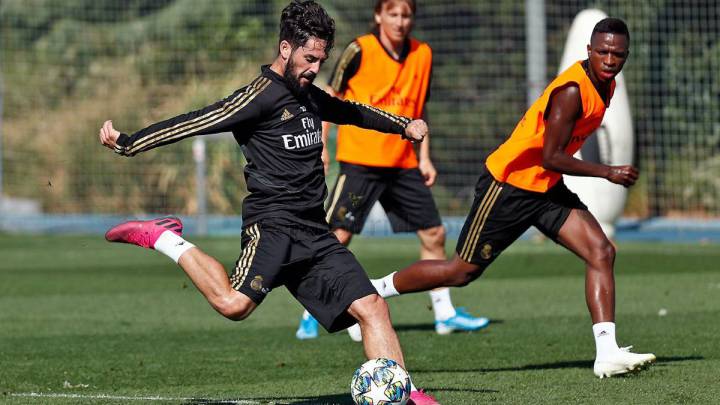 Real Madrid's Marcelo did not train along with the rest of his teammates and his potential return to the side to face Club Brugge on Tuesday in the Champions League is now looking even more unlikely.
Derby done, Brugge beckon
Zinedine Zidane had his troops out just hours after the hard-fought 0-0 draw ended at the Wanda Metropolitano with recovery and refocus in mind. Tuesday night sees a return to the Champions League, and three positive results - including three clean sheets - have changed the mood around the Santiago Bernabéu since the humbling in Paris last time out.
The Brazilian full-back had been seen by his manager as an option for the city derby on Saturday evening, and was tested in the two training session leading up to the Liga clash. The decision was taken not to force his return too early and this resulted in Nacho taking up the left-hand role, with new signing Ferland Mendy also on the treatment table. A further workout alone on Sunday for Marcelo suggests the Spanish defender could well be part of the midweek XI.
Starters in El Derbi, including Casemiro, Kroos, Valverde and the aforementioned Nacho did a bout of running to ease the legs. They were joined by the Brazilian starlet Rodrygo Goes who is back in contention for a first team spot after another goal for Castilla on Saturday. Modric, who returned as a substitute, and Isco, who is striving to get back, both worked with more intensity as they eye a place in the Champions League side.
You can watch some of the training on the Real Madrid website.