REAL MADRID
Champions League setback changes Zidane's rotation plan
After the draw with Brugge on Tuesday, the return leg could be decisive as Real Madrid face potential elimination in the Champions League group stage.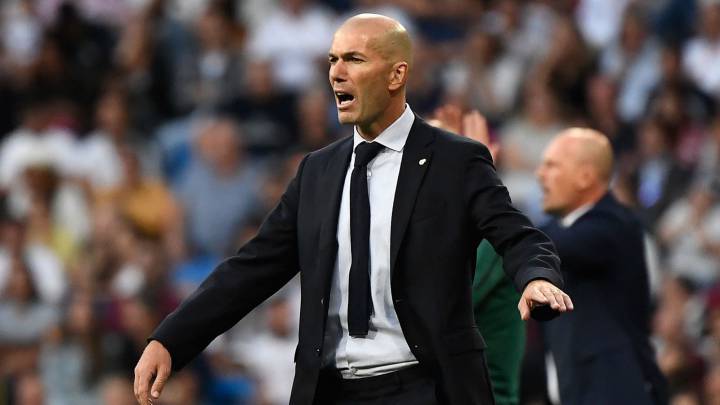 Real Madrid have found themselves in the most precarious position in the group stages since the Champions League era begun. They have always won at least one of their first two games during the opening stage of the competition. The loss to Paris and the draw with Brugge has left them on thin ice with four games to play. They will need to win every game and keep an eye on other results to make sure they make it into the last 16. That means Zidane's plans to rotate have been thrown out the window.
During Zidane's last two seasons at the club before returning for his second sting last season, Madrid had qualified for the last 16 with a game to go in the group stages. In 2016-17, they drew with Dortmund 2-2 to remain top of the group and the year before that, they beat the Germans 3-2 to beat Tottenham out of first place in a game that had Kroos out of the squad, and Marcelo, Modric and Benzema on the bench along with Carvajal suspended.
10 points might be enough for Real Madrid
Real Madrid's schedule to finish 2019
Day
Date
Game
Competition
Saturday
23-nov.
Real Madrid-Real Soc.
LaLiga
Tuesday
26-nov.
Real Madrid-PSG
Champions League
31-nov./1-dec.
Alavés-Real Madrid
Champions 

League

Saturday
7-dec.
Real Madrid-Espanyol
LaLiga
Wednesday
11-dec.
Club Brugge-Real Madrid
Champions 

League

14/15-dec.
Valencia-Real Madrid
LaLiga
21/22-dec.
Real Madrid-Athletic
LaLiga
In the best case, they can beat Galatasaray twice and PSG at the Bernabéu, which would leave a trip to Brugge on 10 points to seal qualification. That 10 points is usually enough to qualify but now always. In 2013-14 Galatasaray passed into the last 16 on seven points. Napoli, however, were eliminated on 12 points with Dortmund and Arsenal finishing ahead of them.
In any case, the game against Brugge could be decisive and it comes at a time in the schedule when they could do with a breather. After the international break, they will play seven games 30 days. Aside from the game in Belgium, they will welcome PSG to Madrid and also play against Valencia and Athletic Bilbao in the league. Madrid will play the opening round of the Copa del Rey at the end of December and are also expected to play in the Spanish Super Cup in January.
After the debacle at the Bernabéu on Tuesday night, that return game against Brugge could be a season-changing tie.