REAL MADRID
Courtois off to a worse start than Navas for Real Madrid
After 43 games, we take a look and compare the statistics between Thibaut Courtois and Keylor Navas as the Belgian continues to struggle for Real Madrid.
After 43 games, Thibaut Courtois is off to a worse start than the man he replaced in Keylor Navas. The statistics: The Belgian has conceded 59 goals while the Costa Rican allowed just 31 in the same amount of games. Courtois is letting his grip loosen on the number one spot, it seems, with Areola in place to step in on Saturday against Granada.
The averages of both goalkeepers are miles apart with Courtois letting in a goal every 65 minutes. Navas' nets were being hit once every 90. A 25 minutes difference between the two shot-stoppers and not insignificant.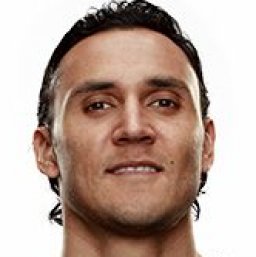 Clean sheets. Another area where Courtois is falling down is clean sheets. In Navas' first 43 games, he kept 20 clean sheets while Courtois has only been able to manage 12.
With shots per goal, Courtois is allowing one goal every three shots. Navas was conceding one in every four shots.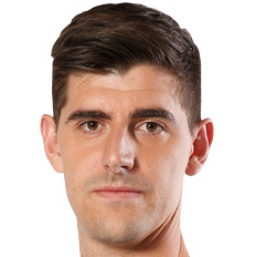 Courtois not in his best form
In LaLiga, since arriving, Courtois along with 18 other keepers have been struck at least 100 times. Of these 19 goalkeepers, the Belgian has the worst save rate at 62.1%. The best is, as many might have expected, Jan Oblak with an 80% save rate.
Courtois has not gone more than three games without conceding a goal. It's his best run and aside from that, he has never gone more than one without letting in at least one. Navas, on the other hands, went 534 minutes without letting one past him, which is among the best runs in Real Madrid history. He also had a run of 737 minutes without a goal in the Champions League, the second best in club history. He was just 116 minutes from beating the record set by Jens Lehmann.
Real Madrid defense has been dreadful during this spell, which hasn't helped the Belgian, as they have been caught out time and time again on the break. But that didn't stop Real Madrid fans whistling the Belgian against Brugge. "It is what it is and he knows it," says Zidane, who needs to recover Courtois' best version if they have any hope of competing for titles this season.