BARCELONA
Messi challenge to catch Europe's top goalscorers
Messi needs to start scoring soon to catch Lewandowski, Aguero, Gerard Moreno, Erlin Haland and Serge Gnabry in the goalscoring charts.
Lionel Messi is yet to hit the target this season after a pair of injuries kept him from seeing action until recently. Not in LaLiga and not in the Champions League has he hit the back of the net. The perennial Golden Boot winner, the Pichichi holder and the top scorer in the Champions League has a challenge on his hands to wrestle control of the goalscoring charts after his slow start.
At this stage last season, he had six goals in LaLiga and five in the Champions League. His return has been a calming influence on the team but he needs to start hitting the net soon to catch those ahead of him.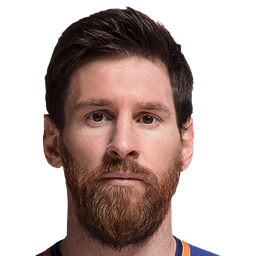 The one setting the pace is Robert Lewandowski, who has 10 goals in the Bundesliga so far. As of right now, he is the favourite to win Europe's Golden Boot award. He is followed closely by Sergio Aguero, who has 10 goals in the Premier League.
Messi is chasing Gerard Moreno in LaLiga. The Spanish attacker, recently called up to the national team has scored six times in six games, putting every else on notice with his consistent displays.

And in the Champions League, he is chasing Erling Haland and Serge Gnabry, who have both scored four each with a pair of hat-tricks between them.
There is no doubt that Messi will have to sum up the entirety of his ability to win all of the individual awards he gathered last season, but there is also no doubt that if anyone can do it, it's the Barcelona attacker. 
The good news for Mess is that on Sunday, Barcelona play Sevilla and there is nobody he prefers to play against.