Barcelona vs Sevilla: how and where to watch - times, TV, online
All the information you need on how to watch the LaLiga clash between Barcelona and Sevilla at Camp Nou on Sunday, 6 October, 2019.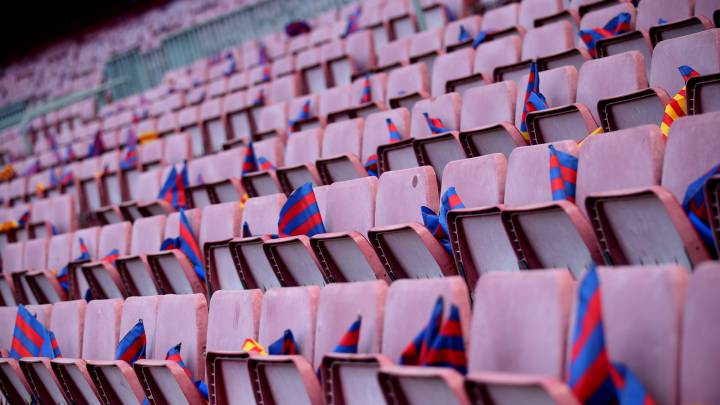 Follow Barcelona vs Sevilla live stream online with AS English.
Barcelona vs Sevilla: preview
Following last week's away win at Getafe and impressive mid-week Champions League comeback, Barcelona will be looking to compound this rich vein of form as they face Julen Lopetegui's Sevilla on Sunday night. Culés will be hoping of a repeat performance from last year where the home side romped to a 6-1 win over the Andalusian outfit.
What time does the Barcelona vs Sevilla game kick off?
The 2019/20 LaLiga fixture between Barcelona and Sevilla will kick off at Camp Nou, Barcelona, on Sunday, 6 October 2019, at the local time of 21:00 (CEST).
That's 20:00 in the UK, 15:00 in New York, 14:00 in Dallas and 12:00 in LA.
Find out here what time the game gets underway where you are in the world.
Where can I watch Barcelona vs Sevilla?
You can check here which television channels and online platforms will be showing the Barcelona vs Sevilla game in your country.
For example:
United Kingdom: Premier Sports 1
United States: Watch beIN Sports, beIN sports connect and Fanatiz
Spain: Movistar+, Mitele Plus,
Barcelona vs Sevilla live on AS English
You can also follow the action at Camp Nou with our very own inimitable live coverage, right here on AS English with Robbie in the hot seat.