Dembélé to miss Clásico against Real Madrid after red card
The RFEF has dismissed Barça's appeal against the red given by Mateu Lahoz against Sevilla, although the Camp Nou will pursue the matter.
The Spanish Football Federation (RFEF)'s disciplinary committee has handed Barcelona forward Ousmane Dembélé a two-game ban for his red card against Sevilla, which will ruled the Frenchman out of the Clásico against Real Madrid at Camp Nou on October 26.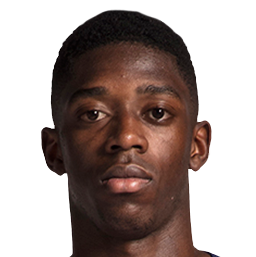 Dembélé was given his marching orders by referee Mateu Lahoz during the victory in Camp Nou for apparently informing the referee that he was "very bad" after showing a red to Barça defender Ronald Araújo during a heated contest. The official deemed this to constitute a red card offence despite pleas from Leo Messi that Dembélé wasn't aware of the context of the words due to his low level of Spanish.
Barça's Dembélé appeal fails to bear fruit
The committee has upheld Mateu Lahoz's decision and thrown out an appeal from Barça, which involved submitting a video of the incident, stating that Dembélé did not mean any disrespect towards the official. A two-game ban will be imposed and doubtless countered by the Camp Nou hierarchy with the RFEF appeals committee, with a last resort being to take the matter to the Spanish Court of Sports Administration. Barça are likely to point out that it was Dembélé's first red in 147 games as a professional footballer in any plea for clemency.
If the appeal is thrown out, Dembélé will miss the Liga matches against Eibar and the Clásico against Real Madrid.