Real Madrid: former Atlético striker Falcao relishing reunion
The Colombia international, now at Galatasaray, knows what it is like to beat Madrid, who are in a precariouis position in the Champions League.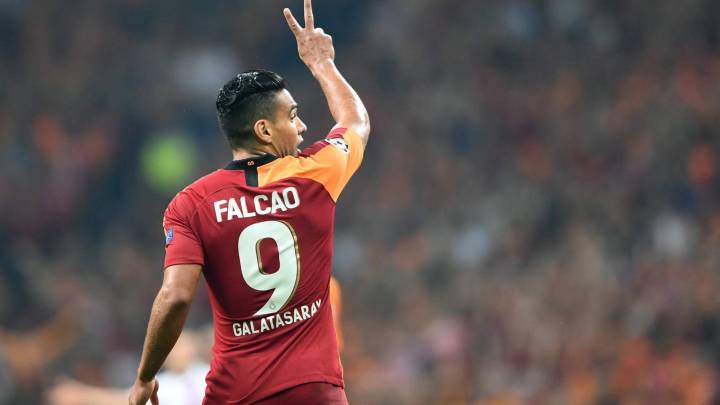 Radamel Falcao is looking forward to locking horns with his old foe Real Madrid in the Champions League and has warned Zinedine Zidane's side that Galatasaray will be looking to "put on a show and take all three points" from the struggling Liga giants with the added lustre for the Turkish side of the final being in Istanbul.
Real Madrid are currently bottom of Group A on one point, level with Galatasaray but with a poorer goal difference, and defeat in the Türk Telecom Stadium on 22 October would leave Zidane's side with an uphill struggle to reach the knock-out stages. Paris Saint-Germain are in the driving seat and will view Club Brugge as a fair target with the Belgians currently second on two points, but as they showed in a 2-2 draw in Madrid they are not here to make up the numbers.
Falcao: "
These are two key games, above all the one at home"
Despite Galatasaray's own start to the campaign, Falcao noted that "Real Madrid will also be arriving with some doubts in their minds, but they are Real Madrid and they have some great players. We hope that we will be more compact and stronger as a team. If we compete as we know we can we can get the results we want. These are two key games, above all the one at home."
Falcao has plenty of experience of playing against Real Madrid during his time at Atlético, when he was on the losing side three times in LaLiga but scored two goals and also found the net in Atlético's 2-1 extra time victory in the 2013 Copa del Rey final.
"It's always a motivation to play against great clubs and it's exciting for any player to play against Madrid," Falcao said. "Hopefully we can enjoy ourselves, put on a show and take all three points."