Jesé strikes back: "I've never trained so hard in my career"
The PSG striker currently on loan with Sporting de Portugal spoke to local sports daily O Jogo after the news broke that the Portuguese side want to offload the player in January.
After leaving Real Madrid, Jesé Rodríguez moved to PSG with the Parisian side subsequently sending the striker out on loan to the likes of Las Palmas. Stoke City and Real Betis. The Canary Islander is currently on loan again, this time with Lisbon giants Sporting CP. The player spoke to local sports outlet O Jogo and avoided commenting on the previous reports that Sporting want to send the player back to Paris in January.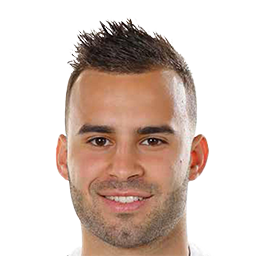 Playing in Portugal: "For me and many others, Sporting are a big club on the European scene and I was happy when the possibility to move here materialised. My intention when I came here was to win a place in the starting line-up and help the team to win things".
Real Madrid injury: "It's true that I was playing well when I suffered this injury. It ruled me out of the game for a considerable amount of time but that's all now in the past. I'm feeling good now and am anxious to recover that level of form, or even improve and I have never trained as hard as I have done before".
Cristiano and Carvalho encouraged you to move to Sporting: "Willy especially was full of praise for Sporting. Cristiano too but Willy is a devout Sporting fan. He had a great spell at the club and was well looked after and Cristiano, well he's simply the best in the world".

Deliver the goods for Sporting: "I've been told on may times, that the club is right behind me and will support me in giving my best, my plan is to give my all for the side".
Stay in Sporting after the loan deal expires: "At present that's not a priority with so much of the season ahead. My plan is to do the best that's for me, my family, Sporting and my friends".
New Sporting boss Silas: "We need to focus and work together as I'm sure stability will come. With Silas' clear ideas, I feel we're on the right path".