Real Madrid's young stars - the future looks all white
We reflect on the nine players from Los Blancos' ranks under the age of 24 currently away representing their national teams.
Nine Real Madrid players under the age of 24 have been away with their respective national teams in this October FIFA break: Sergio Reguilón, Éder Militao, Rodrygo, Takefusa Kubo, Fede Valverde, Martin Odegaard, Andriy Lunin, Dani Ceballos and Achraf Hakimi (some obviously currently out on loan with other clubs). And that doesn't include the likes of Vinicius (usually in), Luka Jovic (coach punishment) and Marco Asensio (long-term injury). The oldest in this group are Ceballos and Asensio, both 23, while the rest are 22 or under. Los Blancos appear to have secured themselves a solid future with their strategy of signing younger 'stars of tomorrow', a radical change to their transfer policy over the years.
Real Madrid's transfer policy transition
When Florentino Pérez became club president in 2000, he understood that football was soon going to be dominated by marketing. First it was Luis Figo (€60 million), then Zinedine Zidane (€72m), Ronaldo Nazário (€45m) and, finally, David Beckham (€25m). This was the Galáctico era at Madrid that was revolutionary in the way in which it brought them great wealth.
In the president's second spell, from 2009, he decided that he required great investment in a range of first-team players. "We have had to do in one year what has not been done in three," was the phrase that justified an outlay of 264 million euros on nine players: Cristiano Ronaldo (€96m), Kaká (€65m), Karim Benzema (€35m), Xabi Alonso (€30m), Raúl Albiol (€15m), Ezequiel Garay (€10m), Álvaro Negredo (€5m), Álvaro Arbeloa (€4m) and Esteban Granero (€4m).
Not long after, in the summer of 2013 following the signing of Gareth Bale for €100.8m, the president changed his strategy again. Things had changed. Madrid were now competing with the new state-owned clubs of PSG (Qatar) and Manchester City (Abu Dhabi), as well as the fortunes behind Chelsea and Manchester United. For this the plan was to be first to snap up the hottest young talent on the planet, those that would become the stars of the future and that is the line that has been followed, on the whole, to this day.
Sign young, reap the rewards
This new policy is an attempt to create Ballon d'Or contenders rather than purchase them, in effect a method to already have the future Neymar or Kylian Mbappé at the club at a relatively bargain price. The job of finding them falls to José Ángel Sánchez and Juni Calafat, the latter responsible for international football, and they comb the global markets in search of players who have that golden potential.
The list of youngsters hired since 2013 is a long one and the journey that each of those players has taken has been very different. Mink Peeters, Odegaard and Vinicius were picked up at just 16 years of age. Lienhart, Augusto Galván and Rodrygo, at 17. Abner, Asensio, Jesús Vallejo, Valverde, Sergio Díaz and Rodrigo Rodrigues a year older. At 19, there was Theo Hernández, Cristo and Lunin and then just out of their teens were Casemiro and Dani Ceballos. Isco, Jovic and Lucas Silva arrived at the age of 21. There have been others. Out of all of these, only Jovic (€60m), Rodrygo (€40m) and Vinicius (€45m) were large financial investments.
It was always going to be a question of time and now, it would seem, this strategy is proving to have been the right way to navigate the transfer market. As mentioned above, there are twelve players under 24 who have settled into their respective national teams (nine currently starring in this break).
From all of the youngsters mentioned, Madrid can potentially reap the benefits of some that are being nurtured elsewhere as soon as next season. The likes of Achraf (Borussia Dortmund), Reguilón (Sevilla), Odegaard (Real Sociedad), Ceballos (Arsenal) and Kubo (Mallorca) are all shining at top-level clubs. We consider some of the situations in more detail...
Real Madrid's stars of the future
Odegaard (20 years old)
Madrid paid 2.1 million euros for the Norwegian. All of Europe's elite clubs were after him. Now, he is suggested to have a market value around ten times his transfer price and has already played 21 games for his country's first team, scoring once in that time. This season he has exploded in an impressive Real Sociedad side and, despite his age, he has already notched up 91 top flight games, including his one for Real Madrid as well as Heerenveen and Vitese. in that time he has scored 16 goals, and then we saw him shine once again against Spain in this break.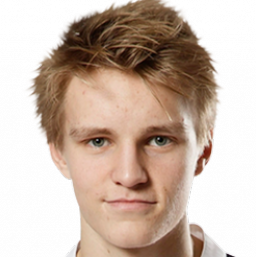 Read also: Odegaard speaks to AS' Guillem Balagué
Ceballos (23 years old)
He has already played eight games with Spain, scoring once. Against Norway on Saturday, he featured out on the left, and most would agree did not perform to his best. Between Real Betis (105), Real Madrid (56) and Arsenal (11) he has already played 172 top level matches and has collected medals for the Champions League, the Spanish and European Super Cup, and two Club World Cups. Now he is guided by Emery in the Premier League, and is looking to show his incredible talent on a more consistent basis. He cost Madrid 17 million euros and is now valued around 45m.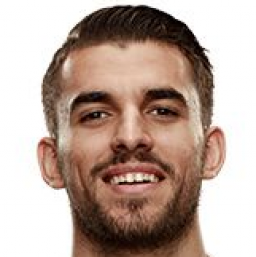 Reguilón (22 years old)
The young full-back was called up for the Spanish first team for the first time in this October break but was unused against Norway, although hopeful for Sweden. Coming through La Fabrica he impressed when asked to cover for Marcelo, but with Zidane signing Ferland Mendy, the decision was to loan him to Sevilla, under the tutelage of Julen Lopetegui and get more pitchtime. He has already played in 29 games, and has a market valuation of 22 million euros.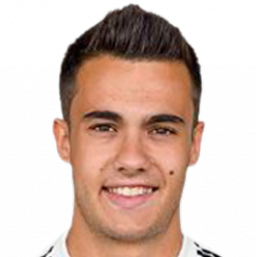 Achraf (20 years old)
One of the sensations of the Bundesliga, to where he headed looking for more playing time. At just 20, he has already played 25 games with Morocco (scoring one goal from full-back position). He was a substitute in the goalles draw against Libya but should start against Gabon. With a World Cup already behind him, that of Russia, 17 games with Madrid and 39 with Dortmund with the rest of the season ahead of him, expectations are that he will return to his Spanish club next summer as planned. Coming through the youth ranks, he is now valued at 30 million euros.
Read also: "You can never write Real Madrid off" - Achraf speaks to AS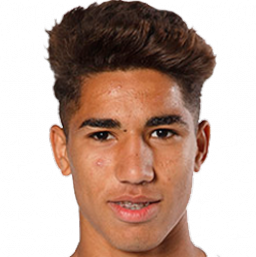 Kubo (18 years old)
Signed on a free this summer, Kubo represents a terrific piece of transfer business by Real Madrid. Despite being just 18, the midfielder boasts a market value of 10m euros. He has been sent out on loan to Real Mallorca to gain experience, but is already a regular for Japan. Although not involved in the Samurai Blue's 6-0 victory over Mongolia on Thursday, he'll have another chance to add to his six international caps against Tajikistan this week.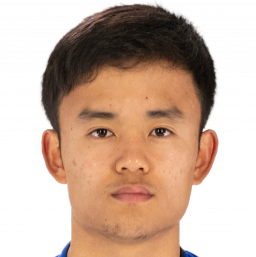 Lunin (20 years old)
The only member of Madrid's contingent of young interntionals who is struggling for game time. Lunin was sparingly used during his season-long loan spell at Leganés last year, and is finding it just as tough to get into the team at Real Valldolid this term. Bought by Madrid for 8m euros, the keeper has a current market valuation of 7.5m. Capped six times by Ukraine, who face Portugal in Euro 2020 qualifying tonight, he was among the substitutes in Friday's 2-0 win over Lithuania.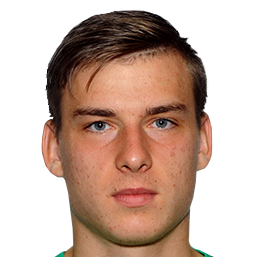 Valverde (21 years old)
Valverde played the full 90 minutes in Uruguay's 1-0 win over Peru on Saturday, in what was the first of a double-header of October friendlies between the two countries. Having hosted this weekend's clash, the Uruguayans now go to Lima on Tuesday. Despite still being just 21, Valverde has now appeared for his country 17 times, scoring twice. Zidane has evident faith in the midfielder.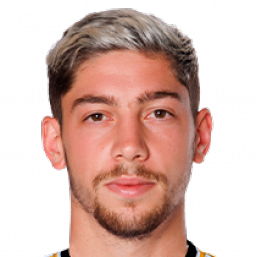 Rodrygo (18 years old)
Rodrygo is currently on international duty with Brazil's Under-23s, who will represent the South American nation at the Tokyo Olympics next year. The forward is yet to make his senior Brazilian bow.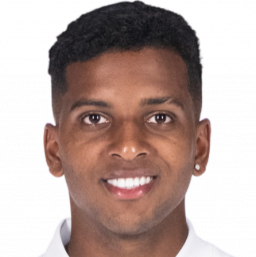 Militao (21 years old)
Capped five times so far by Brazil, Militao may not have featured on Sunday against Nigeria, but 'Canarinha' coach Tite is a firm admirer of the defender's ability to operate both at centre-back and full-back. His market valuation remains 50m euros, the sum paid by Real Madrid to sign the 21-year-old from FC Porto this summer.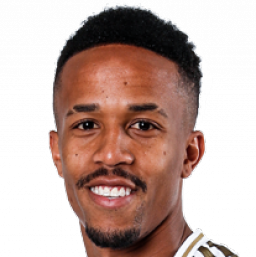 Vinicius (19 years old)
Vinicius was given his Brazil debut in September, aged 19 years and 21 days - but, had it not been for the ankle injury he suffered in Madrid's Champions League defeat to Ajax in March, might well have made his first international before then. Tite has big plans for the forward: he is seen as the heir to Neymar in the Brazilian team. Despite that, he was not included in the squad for this October's fixtures. At club level, he already has 38 games under his belt at Madrid, and has scored five goals.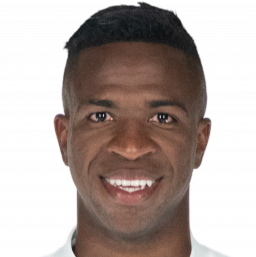 Asensio (23 years old)
Asensio is currently recovering from a long-term injury suffered in pre-season, but has been earmarked to lead this young generation of players when he returns. He has won 24 caps for Spain and played 135 times for Real Madrid, playing a part in Los Blancos' three-year period of Champions League hegemony during Zidane's first stint as Bernabéu coach.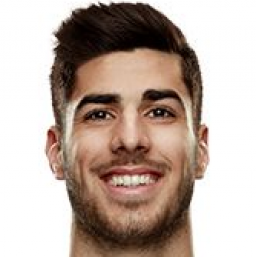 Jovic (21 years old)
Annoyed by his lack of game time under Serbia boss Ljubisa Tumbakovic, Jovic appeared to overplay an injury so that he would be released back to his club before his country's second September fixture, and has paid for this by being left out of this month's squad. He'll therefore have to wait to add to his seven caps and two goals at international level.