Benzema, Jovic and Mariano - Real Madrid's striking cast
For different reasons, Los Blancos' three strikers have been working together over the international break, all with eyes on El Clásico.
A FIFA international break normally means that the Real Madrid training sessions are a mix of youngsters, or players coming back from injury, mixed in with a few stars that are not representing their countries for a variety of reasons. In this October split, however, Zinedine Zidane has seen all three of his strikers working alongside each other at Valdebebas.
Benzema, Jovic, Mariano
There is no doubt that Karim Benzema gets the nod up front from Zidane when he is fit. His continued presence at training during these two weeks is down to his fall out with another French coach, Didier Deschamps, who reaffirmed his position this week that it would not be a good idea for the Madrid man to return to the World Cup winning squad. It's not often that an in-form striker is left out by a national team manager, and clearly this is non-footballing decision. Good news for Los Blancos.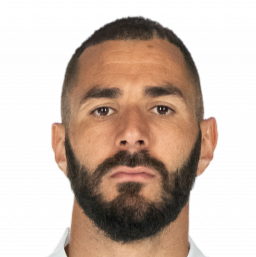 Serbian Luka Jovic has played a big role for his country, coming through all of the younger categories until 2018 when he made the step up to the senior team. He has featured seven times for the first team, scoring two goals along the way, but has been frozen out of this particular set of games as punishment for over-playing an injury in September in order to return to his new club. Manager Tumbakovic is standing his ground, and the 'white' lining of this cloud means that Jovic has been able to double-down on his goal-scoring practice as he strives to prove he was a worthwhile investment.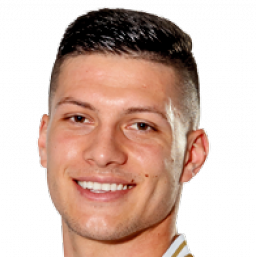 The third-choice striker right now - not including naturally wider players who are also in front of him in the pecking order - is Mariano Díaz. The boy from the Dominican Republic is not seen as part of Zidane's plans, no matter how hard he tries to impress. His best option, if he is ever to get the nod for a call-up for Spain (he is eligible) is to find a new club and do well for them.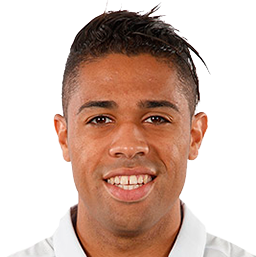 Season so far
Benzema has played nine of Madrid's ten games this season, accumulating 792 minutes, scoring six goals and providing two assists. He has not yet made his mark in the Champions League, but is currently the joint top scorer in LaLiga, along with Gerard Moreno and Loren. The new Serbian addition has featured in seven games (six in LaLiga and one in the Champions League), but has only started two of those. In his total of 218 minutes the closest he has got to scoring was against Osasuna, when VAR ruled for a fractional offside after he had put the ball into the net.
Mariano is being paid four million euros net per season, and this is a major factor in why a new club was unable to be found in the summer. He shone for Lyon in Ligue 1 and expectations were high when he came back to the Spanish capital. It is likely that any pitch time will come in the domestic cup or if a spate of striking injuries kick in.
With just 11 days until the first Clásico of the season, all efforts are being put into fine tuning the goal-scoring performances.