FOOTBALL
Fabián will only accept release clause lower than €100 million
Madrid, Barça and Atleti are keeping tabs on the midfielder but Napoli are keen to keep their start player even if he won't accept a prohibitively high release clause.
Fabián Ruiz is inching closer and closer to becoming one of the very elite central midfielders in world football. Aurelio de Laurentiis knows that next summer it will be raining offers for the former Real Betis player. Real Madrid have been making moves in recent months and Barcelona and Atlético Madrid have him on their shortlist too.
Napoli refuse to sell their star players unless they can extract maximum value and they're currently trying to make sure they don't lose Fabián next summer for less than what they feel he is worth. Their negotiatians with Alvaro Torres, his agent from YouFirst Sports, started a number of weeks ago but there is no hurry to get a deal done with his current contract running until 2023 with no release clause.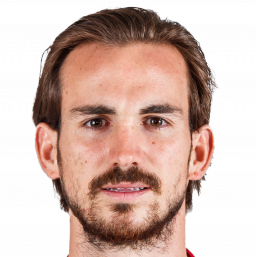 Napoli want high release clause in Fabián's contract
This last point is one of the most important facets of the negotiations. AS understand that Napoli have not yet broached the topic with the player's people. Fabián's representatives appreciate that if he leaves it will be for a significant sum but not the figure leaked to the press recently. At the end of last week, reports from Italy said Napoli were trying to attach a release clause in the vicinity of €120 million.
Both parties will meet again in the coming weeks with the intention of brokering a renewed deal, which will improve the player's salary (at the moment he makes around €2.5 million). Taking a player off De Laurentiis that he doesn't want to sell has always been hazardous territory and it won't be easy to pry Fabián from him this time either.