Fabián: Real Madrid happy to play waiting game for Napoli star
The Bernabéu has stepped up contacts with the Spain midfielder's advisors and hope to make their interest quietly known while awaiting Napoli's contract offer.
Real Madrid remain hopeful of signing Napoli and Spain midfielder Fabián and have hatched a medium-term plan to try and lure the 23-year-old from the San Paolo to the Bernabéu next summer. The in-demand player has a contract with the Serie A side until 2023 and Madrid's strategy is to make their interest apparent and attempt to exercise some influence over Fabián's contract negotiations with the Italian side.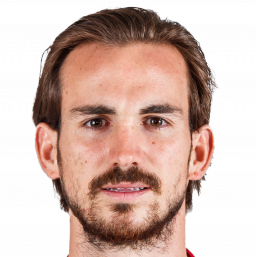 As is stands, Fabián has no release clause in his deal, which runs to 2023, and given interest from Madrid, Barcelona and Atlético Aurelio De Laurentiis is eager to rectify that situation. A sum of around 120 million euros has been bandied about with Fabián to receive a significant pay rise but Madrid are hoping to maintain their recent policy of not over-paying for new signings. Gone are the days when the Bernabéu cheque book would flutter open with no questions asked for a Madrid target and if De Laurentiis, a skilled negotiator who never pays over the odds and always extracts maximum value from his star players, insists on attaching a clause of 100 million or more, Real's interest may cool. 
Napoli signed Fabián from Betis for a fee of around 30 million euros in 2018, which now appears to be a bargain. AS reported in June that Madrid had made a tentative inquiry about the midfielder and been quoted a number around the 80 or 90 million-euro mark. But now that he is a full international and the subject of many admiring glances, De Laurentiis will be acutely aware that he can extract a handsome sum for Fabián next summer, possibly exceeding the club's record transfer windfall of 90 million euros for Gonzalo Higuaín, especially if he shines at the Euros.
Fabián may break Napoli's transfer record 
Thusly Madrid have elected to play the waiting game and see what happens in contract negotiations and whether Fabián would be interested in a move to the Bernabéu. As things stand the player is not willing to force the issue in January and knows his place in the Spain side is tied in directly with his starring role at Napoli, while the Italian club are in no mood to do business for a player who could be worth four times what they paid for him in six months.
Madrid are looking for fresh blood in midfield, one area where Zinezine Zidane has found himself a little light this season, but a lot will depend on how Luka Modric feels next summer, what the Bernabéu board decide to do about James Rodríguez, who will have one year left on his contract and most importantly, whether Napoli succeed in persuading Fabián to stay or have already placed a release clause in his contract that Real feel is prohibitive.