Sadio Mané: "Why would I want 10 Ferraris? How would that help me or the world?"
Liverpool's Senegalese striker opened up about his roots and says he doesn't need luxuries to be happy and dedicates much of his wages to charity.
Out of the three members of Liverpool's trident attack, Sadio Mané is probably the most low-key when it comes to featuring in the sports press. But he is as good as (if not better in many cases) than both of his striker partners Mohamed Salah and Roberto Firmino. Mané has been producing the form of his life - the proof of that is in the eight goals and two assists he has racked up so far in 11 games for Liverpool, who are riding high at the top of the Premier League table.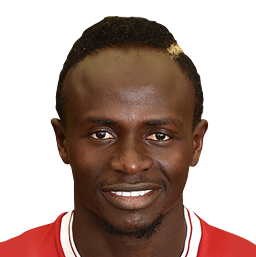 In today's game you would be hard pressed to find a more humble person in the world of football than Sadio Mané. He has confessed that he is not in the least bit intereted in accumulating needless luxuries or possessions - objects associated with football's highest earners and what matters more to him is helping others. The Senegalese told Ghanian outlet nsemwoha.com that he doesn't need cars or expensive items to be happy.
Mané gives a helping hand to those in need
"Why would I want ten Ferraris, 20 diamond watches, or two planes? What will these objects do for me and for the world? I was hungry, and I had to work in the field; I survived hard times, played football barefooted, I did not have an education and many other things, but today with what I earn thanks to football, I can help my people," Mané explained. "I built schools, a stadium, we provide clothes, shoes, food for people who are in extreme poverty. In addition, I give 70 euros per month to all people in a very poor region of Senegal which contributes to their family economy. I do not need to display luxury cars, luxury homes, trips and even planes. I prefer that my people receive a little of what life has given me".
Back home in Senegal, Mané has funded the construction of a school in Bambali, work on the new school began before the summer.